How To Make Text and Apps Bigger in Windows 10
It seems, that there's an ever-present conflict with the nature of technology and what we want it to do. New ideas and techniques allow PC makers to create ever thinner, lighter and more powerful devices. At the same time as we're excited for thin and light portable machines, we want bigger displays with better resolutions. The two are causing some havoc for some people.
Higher resolution displays, means that Microsoft's operating system and the apps that run on it need to reliable scale their interfaces and text. What looks good on a Surface tablet with a 10-inch screen might not be ideal for a Dell XPS 15 with a 4K display, for example. To its credit, Microsoft's Windows 10 operating system tries to address this issue head-on. Microsoft works with its hardware partners on scaling, hoping to just the right balance for every screen resolution and display size.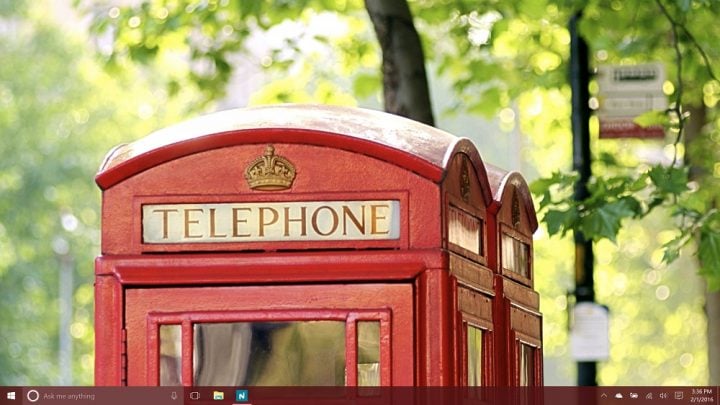 A lot of times they get it right, sometimes they get it wrong. Thankfully, you don't have to suffer through over-sized or under-sized text and apps. Here's how to make text and apps bigger in Windows 10.
Before We Begin
We're using Microsoft's Windows 10 operating system for this tutorial because it's the company's latest software. Note that you don't have to upgrade to Windows 10 in-order to resize Windows elements; Gotta Be Mobile published a run-down of how to adjust for screen resolution and more in 2014 for Windows 8.1.
Read: How to Make Apps and Text Larger in Windows 10
Second, Microsoft engineered Windows Store apps to be responsive. What that means is, changing your screen resolution settings and more can have a direct effect on how your apps are laid out. For example, Microsoft Word Mobile for Windows 10 doesn't pick up a dedicated button for seeing how many words you've typed until you have a fairly large display and screen resolution now.
After you've made some changes, open up your favorite apps to make sure that they've resized to your liking. If you don't like what changing your settings has done to your apps, remember to change them back. We're using an app called NextGen Reader to gauge changes, since it's a perfect representation of scaling problems plaguing Windows. Its text is entirely to small to see.
Let's Begin
Open the app that you'd like to use as a gauge from the Start Screen or your taskbar. Again this can be any app downloaded through the Windows Store.
With that app open, press the Windows key on your keyboard or tap the Start button in the bottom-left corner of your screen to open the Start screen.
Now tap or click on Settings.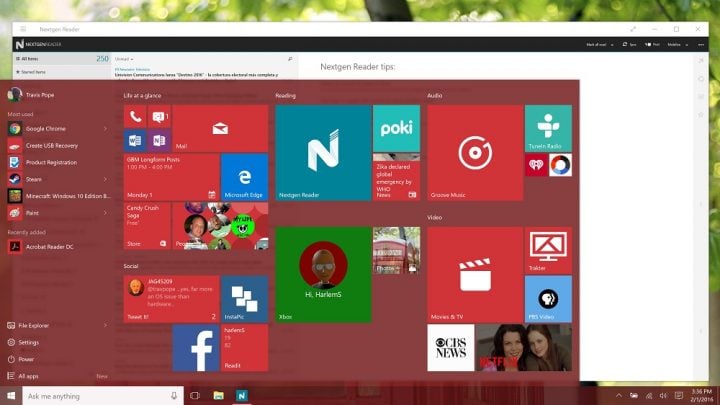 Once inside the Settings app, looking for the option labeled System. It should be in the top row of options on the far left. Tap or click on it.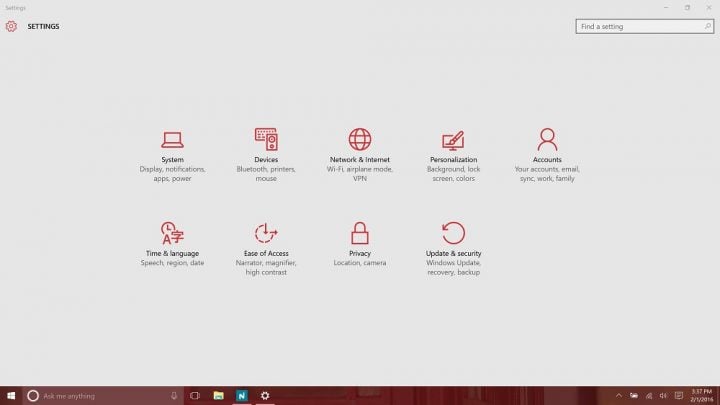 The Display settings should already be open already. The second thing you should see in the Windows is a slider. That slider allows you to adjust the size of Windows Store apps and other elements of Windows 10. Your PC has a default setting, but you can change it using the slider if that default setting isn't working well for you.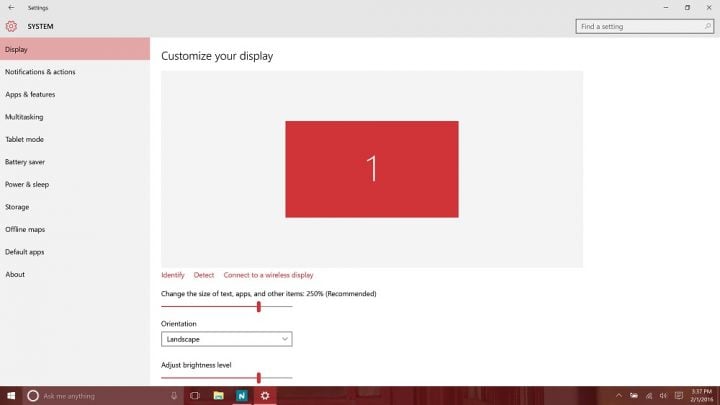 As you adjust the setting, note that the changes will automatically happen in some of your apps. Look at the app you have open as a gauge to see if the setting is right for your needs. Also note that other apps require you to completely sign out of Windows before you can see any size changes. Don't worry about experimenting with your settings, Windows keeps track of what the default for display settings was before you made changes.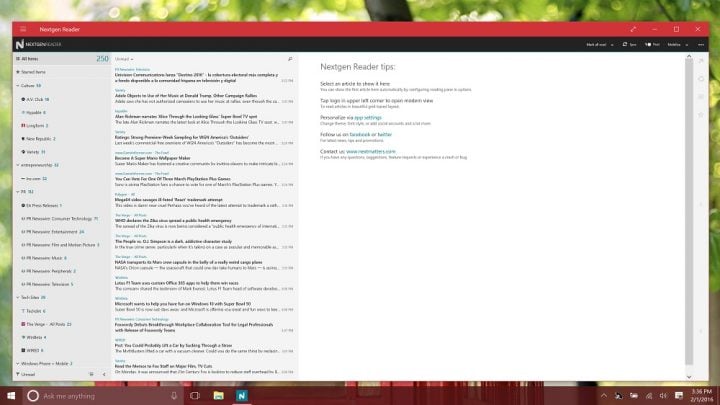 Note that if you tap or click on the Advanced Display Settings link at the bottom of the Display window, you get even more options.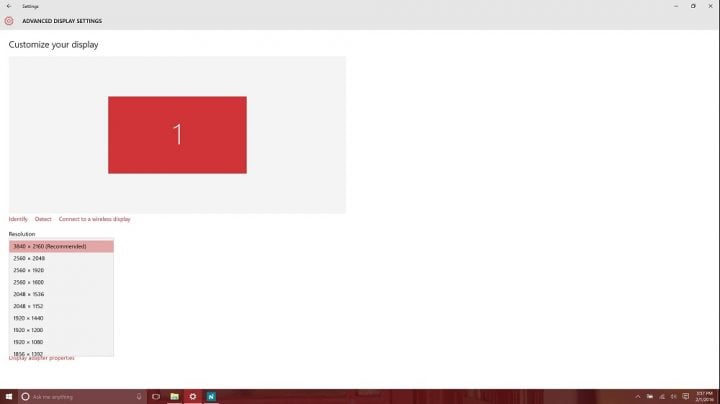 From there you can tweak text size in some apps, for example. You can also change your device's screen resolution from there. Again, with that setting, your device maker has already selected a default. Tweaking it if it's bothering you certainly won't damage your PC, but you might be better off leaving the setting alone.