How to Re-Download Apps on iPhone
If you bought a new iPhone or simply just restored your current iPhone to factory settings, here's how to re-download apps on iPhone.
Even if you didn't restore or get a new iPhone, you may encounter a moment where you want to re-download an app that you once had if you deleted it at one time. Luckily, it's really easy to re-download apps.
Read: 108 Best iPhone Apps for 2015
The App Store remembers which apps you've downloaded, including both free and paid apps, and it puts all of these apps in a dedicated space in the App Store that you can go to. This is really handy if you want to re-download an app that you forgot the name to, as you can just look through the list and find it with ease without having to search for it.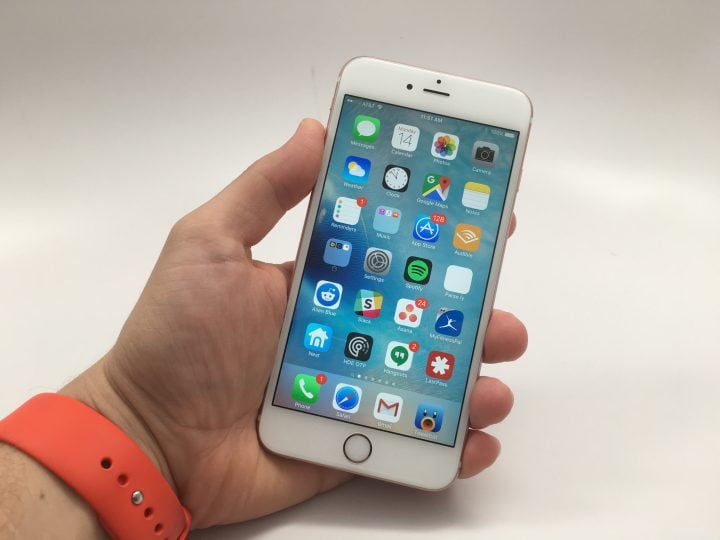 Of course, if you bought a new iPhone, you can simply just restore a backup to it to get any apps back that you want, but if you didn't back up your iPhone beforehand, then you'll have to re-download all of your apps, or at least the ones you want back.
Here's how to re-download apps on iPhone.
How to Re-Download Apps on iPhone
If there's an app that you downloaded a while ago, but have since deleted it, you can easily get it back. Even if it's a paid app, you won't have to pay for it again to re-download it.
Simply just open up the App Store app on your iPhone and tap on the Updates tab at the bottom.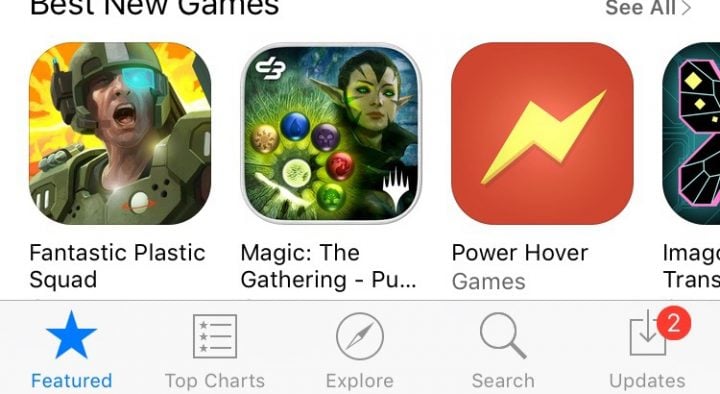 Next, tap on Purchased at the very top.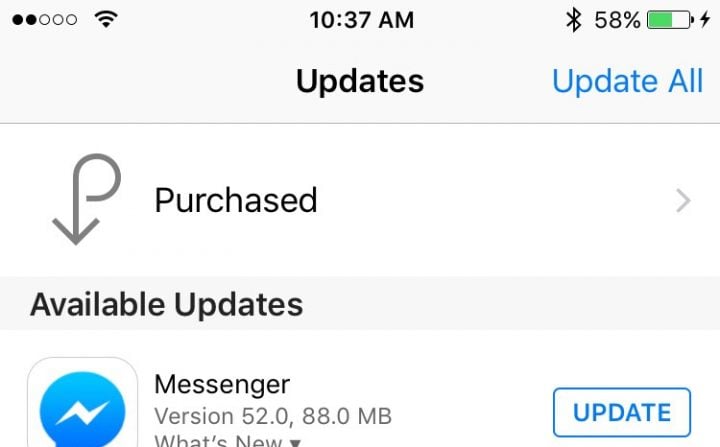 This will give you a list of all the iPhone apps that you've ever installed on your iPhone, including both free and paid apps. You can filter the list by including all apps (even the ones that are currently on your iPhone) or choose Not on This iPhone to only see apps that aren't installed on your iPhone currently.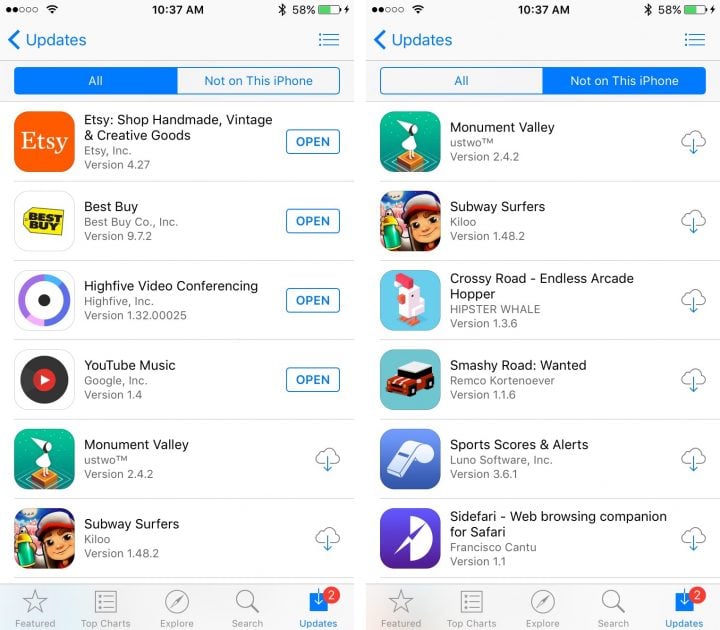 This list will also show apps that you might have installed on other iOS devices, so if you downloaded a game to your iPad, it will show in this list if the app works on iPhone as well. Also keep in mind that only the apps that you downloaded while signed into your Apple ID account will show up in this list.
When you find the app that you want to re-download, simply just tap on the cloud icon with the arrow pointing down to begin downloading the app to your iPhone.
That's all there is to it to re-downloading apps. It's a painless process that doesn't take much effort if you happened to lose all of your apps when restoring your iPhone — no need to go searching for the apps individually and re-purchasing any paid apps.
Best New iPhone Apps & Games [December 2015]
Firefox
While Safari is the preferred web browser on the iPhone, there are still many users who enjoy using third-party options, and Firefox has been added to that list.
Firefox is a popular desktop web browser that has been around for a long time, and if you're a die-hard user of the Mozilla-made browser on your computer, then you may want to check it out on the iPhone, especially since you can sync your bookmarks and other data across devices through Firefox.
The new mobile web browser has been available on Android for a while, but it's finally available on iOS for iPhone and iPad users alike.