How to Return Your iPad 2 for the New iPad
While yesterday's iPad announcement might have been a joyous occasion for some, others, specifically those that recently plopped down money for the iPad, might be panicking and wondering how to return the older iPad for the newer one. Fortunately, such a thing is possible and we're going run down how you can go about returning your iPad 2 for a new iPad.
At an event in San Francisco, Apple not only announced a new iPad that trumps the iPad 2 in every area, but it also announced a price drop for the iPad 2. Best Buy has also slashed the price of the iPad 2 down to $100.
If you bought the device recently enough, you should be able to return it and get your money back, money that you can then spend on the new iPad. However, some of you might have to take a different route.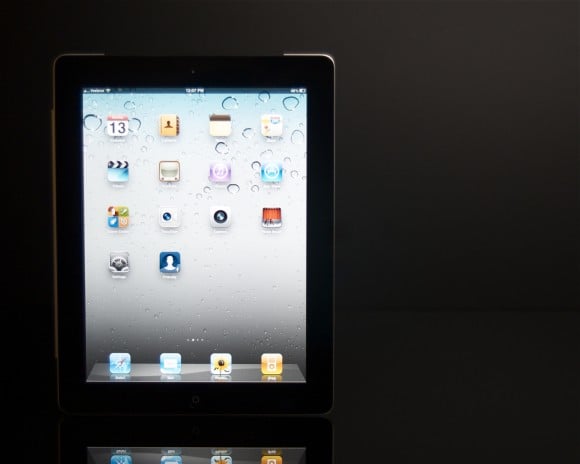 Read: Should I Buy The New iPad 3?
The price match route.
Some retailers allow customers to bring in a gadget that suffers a price drop soon after a purchase in order to recoup the price difference. That window is almost always finite.
Both policies differ from retailer to retailer so we're going to run down the return policies for both. Now, keep in mind, not all of these places have announced availability for the new iPad.
Thus far, we know that AT&T, Best Buy, Radio Shack, and Verizon will be selling the new iPad.
Apple
So you just bought a new iPad, not called the iPad 3, from Apple. Well, Apple's return policy dictates that you can return that iPad within 14 days of your purchase with the original receipt and packaging and get a refund.
We have also confirmed that Apple will take back your engraved iPad 2 should you have bought it within that period. It's not listed on Apple's website, but the company will take it back.
In addition. if you take back your iPad 2 within that same release window, Apple will credit you with the difference in price.
Amazon
Believe it or not, Amazon, who makes the Kindle Fire – a tablet that is competing with the iPad, sells Apple's iPad 2.
Like Apple, Amazon requires you to have the receipt and original packaging if you wish to return your iPad 2 and you'll need to do so within 14 days of your purchase.
Amazon does offer any way to match the price so if you're outside of that 14 day window, you're stuck.
AT&T
If you bought your iPad 2 through AT&T, you are, again, going to need the original packaging and your receipt and you'll need to return the tablet within 14 days.
The carrier also charges a nice little 10% restocking fee if the device is not shrink wrapped.
Unfortunately, no price match to be found through Ma Bell.
Best Buy
For those that picked up their iPad 2 at Best Buy, you'll be glad to know that the retailer offers the same 14 day return window and the same caveats. You'll need the receipt and the original packaging.
Like Apple, Best Buy does offer a price match and it will give you the difference if the device is brought back within those 14 days.
As we've told you, Best Buy has dropped the pricing on its iPads $100 across the board.
Costco
Costco used to have one of the best return policies on electronics in all of the land. Return your gadget whenever, and get full price back on it. Times have changed, but the offer is still fantastic.
If you purchased your iPad 2 within the last 90 days from Costco, you can take it back for a full refund.
As far as we can tell though, it does not have any sort of price match policy in place.
Radio Shack
Radio Shack is also fairly generous when it comes to returning gadgets. Instead of a two week window, the retailer offers 30 days. Of course, you'll need the receipt and the original packaging along with it in order to secure the full refund.
The Shack does not offer any sort of price match guarantee.
Sam's Club
Sam's Club runs a policy similar to Costco. It has a 90 days return window in which those who bought an iPad 2 can return the device and it only requires the receipt to come along with it.
The wholesaler, from what we can find, does not offer a price match.
Target
Those that bought the iPad 2 from target will be delighted to know that the retailer offers a 45 day return window. You will just need the receipt and the original packaging to take the trip to the store with you.
And guess what?
Target also offers a price match guarantee up to 7 days after the purchase was made.
And guess what?
Target hasn't yet dropped the price on the iPad 2.
Verizon
Big Red is less demanding then AT&T. While it still requires packaging and a receipt, and offers a similar 14 day return window, the carrier does not require the item to be in shrink wrap.
A nice gesture.
However, like AT&T, it does not have a price match guarantee.
Walmart
Walmart has two different return policies. The first, which will require a receipt and the original packaging, allows you to bring in your old iPad 2 within 15 days of the purchase.
It also will allow you to return something without a receipt so long as you do it in the store. For the iPad 2, which is a purchase over $25, you'll get a gift card back in the amount that you spent on the iPad 2.
Or, you can make an even exchange.
From what we found, Walmart does not offer any sort of price match.
—
Via: Gizmodo

As an Amazon Associate I earn from qualifying purchases.