How to Root HTC EVO 4G LTE
New HTC EVO 4G LTE owners who want to root their device can now do so as a root method has become available just a day after the phone started arriving on the doorsteps of customers.
The process, which has been posted by zedomax over at XDA-Developers, is an easy one click root that is available to those running Windows, Mac OS X or even a Linux based computer.
This process is about as simple as it gets. Windows users will want to install a couple of drivers but after that, all it takes is a simple little script to root the device. That's about as painless as its going to get.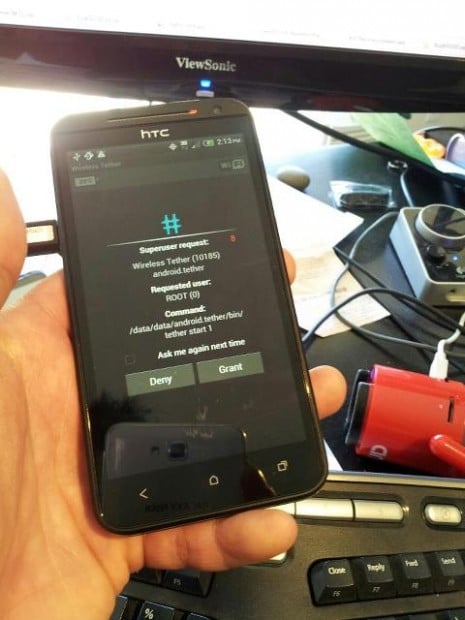 Read: HTC EVO 4G LTE vs. iPhone 4S.
Once root is achieved on the HTC EVO 4G LTE, users will then have full access over the phone. Keep in mind, this is a new release, so there won't be much out there to install or hack just yet.
Now, just because this process is easy for some doesn't mean it will be for others. Those who are trying to root for the first time need to be especially careful because there is always a chance that something could go wrong. Bricking a phone a day after launch doesn't sound like too much fun so please be careful.
Read: HTC EVO 4G LTE Packs Secret 3G Feature.
We can't be responsible for what happens to the device.
The HTC EVO 4G LTE is the third device that Sprint has launched on its still unactivated 4G LTE network joining the likes of the Samsung Galaxy Nexus and the LG Viper 4G LTE. The EVO 4G LTE is Sprint's third major EVO device following in the footsteps of the HTC EVO 4G and the HTC EVO 3D.
Specifications on the HTC EVO 4G LTE include a 4.7-inch Super LCD display with 720p HD resolution, a dual-core 1.5GHz Qualcomm Snapdragon processor, a 8MP rear camera that is powered by a dedicated ImageChip and has a physical button, 16GB of storage, 1GB of RAM, an NFC chip for use with services like Google Wallet, and a large 2,000 mAh battery.