How to Save Money Using Your iPhone
Your iPhone is mostly seen as an expense, using it to check email, surf the web and see if anyone mentioned you on Twitter yet, all costing you a monthly charge with a several-hundred-dollar down payment. However, did you also know that your iPhone can be used to save you money? Potentially as much to cover the cost of the iPhone itself.
People love saving money, and your iPhone can do that in ways that you might have not thought of. For instance, it can be used to help you avoid a wrongly-convicted speeding ticket and even save you from burning gas by driving all the way to the grocery store if you need just a couple of items that you may have forgotten to get the other day. Here are just some ways in which your iPhone can be a money-saving tool.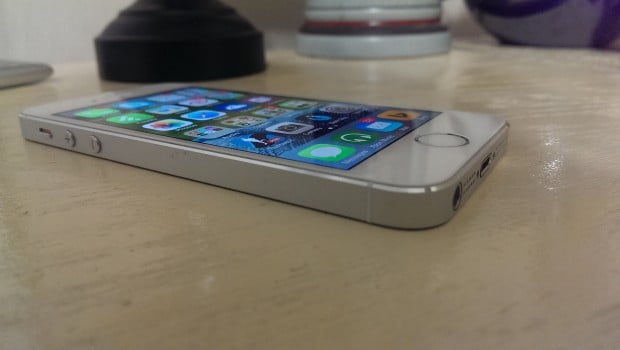 Bill Payment Reminders
Late fees are the worst, but they can easily be avoided if you simply remind yourself to make a payment before the due date. Luckily, most (if not all) banking apps have a reminder feature that allows the app to send you a push notification reminder to pay your monthly credit card bill.
As for other bills, such as utilities, there's really no mobile app that you can download from the electric company, but your default Reminder app in iOS can create recurring reminders that hit once a month on the due date so that you'll always remember to pay your electric bill before they turn the lights off on you unexpectedly.
Get Out of Speeding Tickets
Sometimes we all drive a little too fast, whether it's because we're in a hurry or we're just not paying attention to the speedometer. However, there are those rare times when you get pulled over by a police officer and he claims you were going faster than you really were. Sure, you might have been speeding, but you certainly weren't going 15 over the speed limit!
This is where GPS iPhone apps can come in handy. Apps like Map My Ride and iMoves track your location and route, as well as your speed. You can then show the police officer proof that you weren't going as fast as they're claiming. It worked in the past for one fellow, and it can probably work for you. Granted, these apps are meant mostly for cycling and exercising, but they'll work in the car as well.
You can also use Trapster to avoid getting pulled over in the first place. This app crowd-sources popular locations where police officers like to stake out and watch for speeders. You can get notifications for whenever a hotspot is approaching, that way you can slow down in time before the radar gun reaches your car.
Bank Notifications
Everyone tells you to constantly keep an eye on your account statements just in case a hacker or identity thief gets a hold of your bank account and starts going wild. An easy way to do this is to download your bank's mobile app and turn on notifications for whenever there's a transaction on your accounts.
Getting a notification on your phone whenever you make a transaction can get rather annoying, but it's worth your piece of mind in the long run, and probably get tons of useless notifications all day anyway, so a few more added on isn't going to hurt.
Save on Gas When Traveling
On your next road trip or even your next commute to the office, be sure to download an app that lets you know of the cheapest gas prices in town. GasBuddy is pretty much the go-to app for this. You can see a map of what gas stations have the cheapest gas, that way you'll get the best deal.
Remember, though, that traveling a longer way to save a penny per gallon probably isn't worth it, so be aware of where the cheapest gas stations are located before you make a decision.
There are also navigation apps that give you directions to your destination based on the best fuel economy, rather than the shortest distance or quickest route. Eco:Speed is a good option that's available for both iOS and Android devices.
Extreme Couponing
That one show on the TLC channel called Extreme Couponing follows around avid shoppers as they use coupons to an extreme level, saving hundreds of dollars on each shopping trip. You don't have to be that crazy, but it's always a good idea to find the best deal and use a coupon when you can.
There are several shopping comparison apps that show you what stores have the lowest price on the item you're looking for. RedLaser is a popular app for this. There's also Amazon PriceCheck, which allows you scan a UPC of a product and it'll tell how much that item costs on Amazon. Spoiler alert: it's usually cheaper on Amazon.
As for coupons, RetailMeNot is a great app for iPhone that has thousands of stores available with coupons for each. Once you find a coupon that you want to use, just tap on it to bring up the coupon bar code and have the clerk the scan it with their scanner. It's probably the easiest coupon app we've used.
Take Advantage of Local Delivery
Local delivery and same-day delivery is taking the US by storm. People want their items faster, and a 3-5 day shipping time just doesn't cut it anymore. That's why Amazon Prime gives members free two-day shipping and overnight shipping for just a few dollars.
However, many companies are taking advantage of same-day delivery in bigger cities. This means thats you can save gas and miles on your car by not having to run to the store just to pick up a few things. Google Shopping Express, Amazon Same-Day Delivery and eBay Now are just a few examples of local delivery options.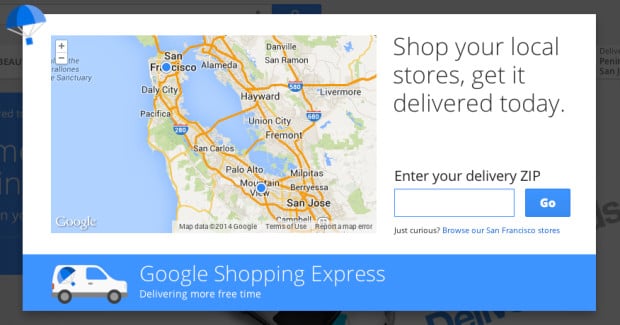 Our own Xavier Lanier uses these methods in San Francisco and says that you can buy pretty much anything from a local store. A courier will go fetch it for you and deliver it to your house in well under an hour. All you have to do is pay a small flat fee or sometimes just a little extra for the same-day privilege, but it's still usually cheaper than the money you'll spend on gas to go pick items up yourself.

This article may contain affiliate links. Click here for more details.