How To Set Up Your New iPad 2
If you got an iPad 2 as a gift, but don't know what to do next, you've come to the right place.
We'll show you how to set up your new iPad 2, get started with apps, backup your iPad and a collection of fun things to do with your iPad 2.
Whether you got an iPad 2 as a gift or purchased one for yourself, we have the info you need to know to set it up right and make sure you get the most of your new tech toy.
To get started, set aside five to 10 minutes to get your iPad up and running. After that, you can start playing around with your iPad and having fun with your friends and family.
Set Up Your iPad the Right Way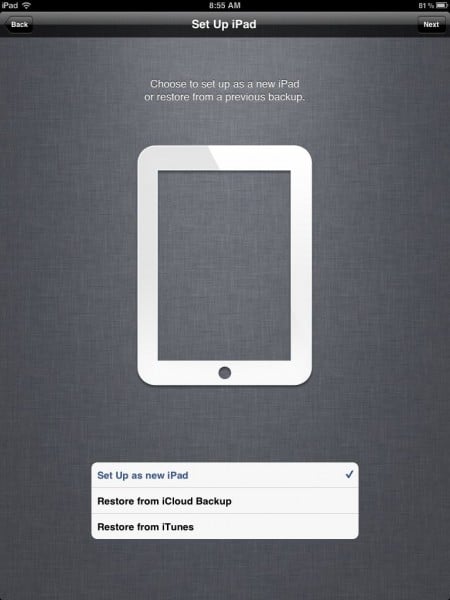 After you turn on your iPad, you will need to provide your Apple ID, or create one. Either way, you will need an email address. If you have made purchases on iTunes in the past, you have an Apple ID. Sign in with it to get access to all of your purchased music.
In my Top 5 Things to Do When You Get Your iPad 2 guide, I recommend that you take a few steps right off the bat.
First off, turn on Find My iPad to help you track down a lost iPad. I also recommend that you add a passcode to your iPad to prevent others from using it without your permission. Other tips include syncing with iTunes, which you can now do over WiFi, and setting a lockscreen message with your contact information.
Another thing to do when you get your iPad 2 is to put it in a case. Not only will this protect it from bumps, scratches and drops, it will make it easier to hold, prop up and carry.
Check out 30 iPad 2 Cases, Covers and Skins for a huge roundup of the best iPad cases around.
Keeping your iPad in good condition will help you resell it for top dollar when you want a new iPad.
Learn iPad Gestures
Now that you have your iPad basic setup done, it's time to learn some gestures that will save you loads of time while you use your iPad 2 every day.  This is just one of many exciting iPad 2 features.
The best gesture is a four finger push up, which will launch the currently running iPad apps. This lets you kill apps or switch between apps without double tapping your home button all the time (which can wear it out).
You can also swipe left or right with four fingers to switch between apps and pinch four fingers together to close an app. All of these gestures are shown in the video above.
Find Great Apps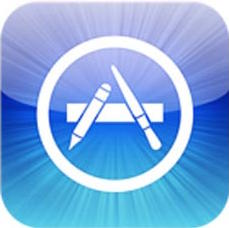 The iPad is made to be used with apps. Apps add tons of fun and functionality to your iPad. If you have an iPhone, you can use many of your same apps on the iPad. This guide will show you how to download your apps to the iPad.
To find new apps, check out the "App Store" on your iPad. I suggest looking at the Top app charts which show off the most popular free and paid apps of the day. You can also look for these on your computer.
To search for new apps, use the search box in the upper right. You can search by type of app or name. If you have trouble finding an app, you may do better searching for it on the web and then coming back to the App Store with a specific name.
To get started, here are some of our top app picks:
You can read more about our app coverage.
Setup iCloud
When you set up your iPad 2 with iOS 5, you can choose to use iCloud. This service not only backs up your iPad whenever it is connected to WiFi and plugged in (almost every night for most users), but it also allows you to keep your photos synced to your computer wirelessly.
iCloud will also keep your game saves in sync between your iPad and iPhone for some games.
iMessage, Facetime and PhotoBooth
While you are having fun with your iPad 2, and are surrounded by friends and family, why not use PhotoBooth to take some fun pictures to remember the moment by. With several filters you're guaranteed a laugh.
https://youtu.be/KtWhOR3Gkcw
Next up, ope up FaceTime and video call your far off relatives to bring the family together. They will need an iPhone, iPad 2, iPod Touch or a Mac to be on the other end of this video call.
Finally, don't forget that you can use iMessage to send texts, photos and videos to your iPhone and iPad owning friends and family, so why not share those PhotoBooth photos.
—
Before you forget to say thanks, why not send an instant thank you card right from your new iPad. We show you how to send a thank you card from your iPad. A real card that arrives in the mail in a few days.

As an Amazon Associate I earn from qualifying purchases.