How to Speed Up Your Slow Windows 10 PC
No matter what how much or how little we all spend on PCs, we all want them to perform. Today, they should – at least for normal tasks. Advancements in storage, processing and hardware should guarantee even users of low-cost mini notebooks a quality experience when web browsing and watching videos. Still, internet forums are filled with complaints from owners of slow Windows 10 PCs.
The reasons for your PC slowing down can vary. Sometimes, it's the resources that the PC has available. Most apps need to interact with the internet in some way. If that connection is slow, that PC itself appears to be slow. A great example of this is happening is Microsoft's Outlook Mail app. Too many things going on at one time can result in a slow Windows 10 PC too. This happens when we load new apps and programs on it that run in the background and hog precious resources. There are tons of other causes too.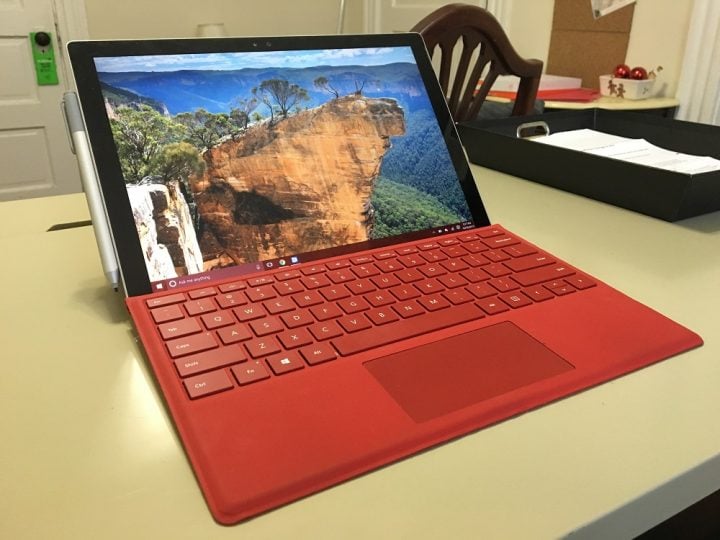 Read: 20 Windows 10 Tips from a Fanatic
There are things that you can do to speed up your slow Windows 10 PC, mercifully.
Restart Your Slow Windows 10 PC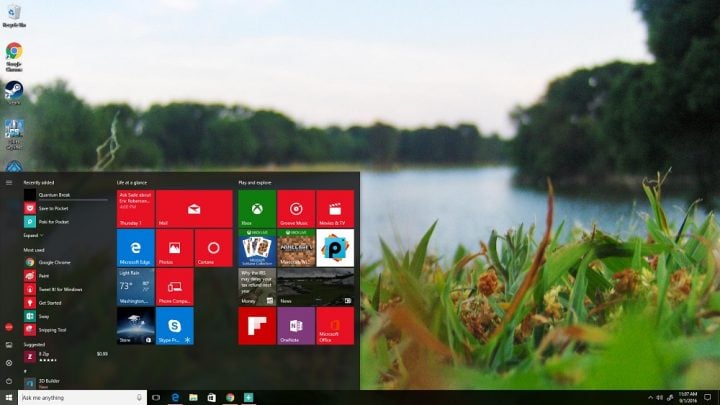 Yeah, it sounds basic, but it sounds that way because it's a Best Practice. If your slow Windows 10 PC doesn't routinely drag, then there's something going on that could be fixed by simply restarting it.
Before you scoff, go ahead and try it. Open the Start Menu with the Windows key on your keyboard or the Windows button in the Taskbar. Tap the power icon and select Restart.
We forget that our PCs aren't necessarily turning themselves off when we think they are. Lots of desktops, tablets and notebooks simply go to sleep when their power buttons are pressed or they haven't been used for a while. Tablets in particular seem to have issues when they are put to sleep but not restarted at regular intervals. Users of Microsoft's own Surface tablets report performance issues after waking their device up from sleep all the time.
Add RAM to Your Slow Windows 10 PC, If Possible
If a slow Windows 10 PC is something you're dealing with routinely, a restart probably isn't going to fix that. Instead, you're going to have to search for the cause of the issue. Sometimes it's a software issue; sometimes it's the hardware that's inside your device.
Microsoft didn't change the system requirements much for its Free Windows 10 Upgrade Offer. The majority of users shouldn't notice a performance hit necessarily. That's not true in all cases though; some of Microsoft's partners created Windows 7 devices with the minimum amount of RAM possible. Your PC could be slow because there's enough being cached that its running low on RAM. If it's a desktop or full-size notebook with less than 4GB, definitely look into adding more. Microsoft lets hardware makers get away with 2GB of RAM on modern devices, but 4GB of RAM is ideal. Upgraded computers with a 32-bit processor can have as little as 1GB of RAM. In that situation, you want to aim for at least 2GB.
Note that more RAM only means you won't notice slow-downs when you have more than a single app open at one time. Take your PC to a repair center to have the RAM upgrade done. Lots of PCs have their RAM permanently attached to their motherboard. Those PCs can't be upgraded.
Trim the List of Start Up Programs on Your Slow Windows 10 PC
If there's a long lag between the time you login and the when your PC actually becomes usable, it's time to look into the processes that start the moment your PC does. Windows has a built-in tool for keeping that gap reasonable.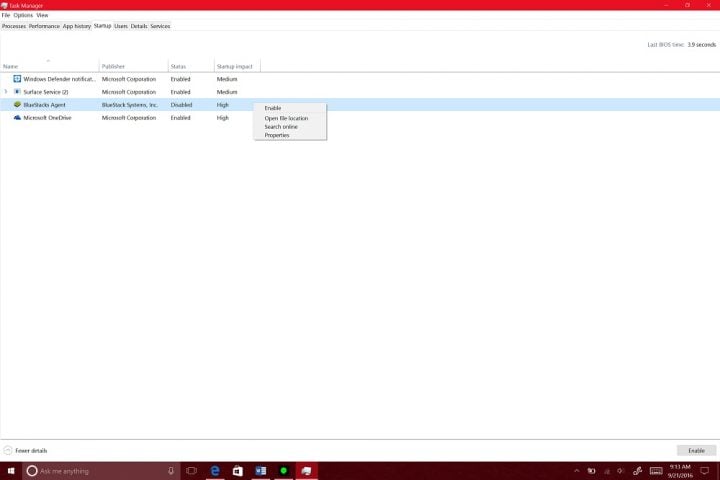 Tap or click on the Ask Me Anything area in your Taskbar and type "Start up." Soon you should see a link that reads "See which processes start up automatically when you start Windows." Click or tap on that link.
You should find yourself with a list of non-essential processes that turn on the moment that you start your Windows 10 PC. Besides the name of the process, the operating system gives you an estimate of how big an impact that process is having on your start up experience.
Right-click on the process in the list. There you have an option to research the processes you're not familiar with online. You can also disable the processes that you don't need.
Uninstall Unnecessary Programs from Your Slow Windows 10 PC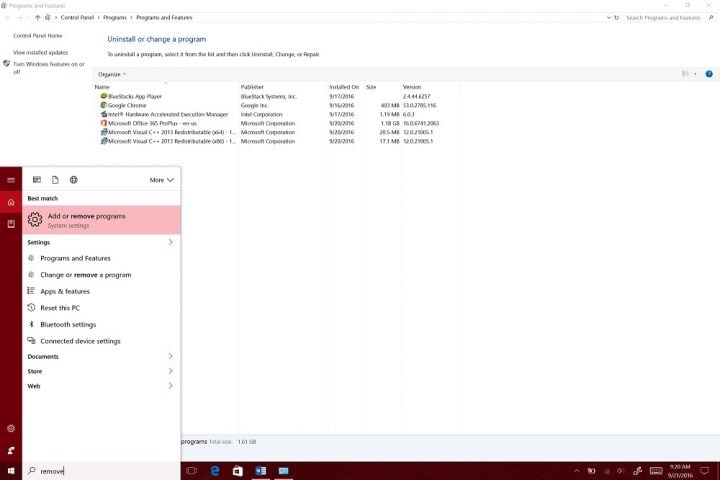 If you spot one or two processes running at start up that belong to programs you aren't using, definitely consider uninstalling them. You'll save yourself on start times and storage space.
Type "Remove Programs" into the Ask Me Anything area on your Taskbar. Then select Add or remove programs from the list of results.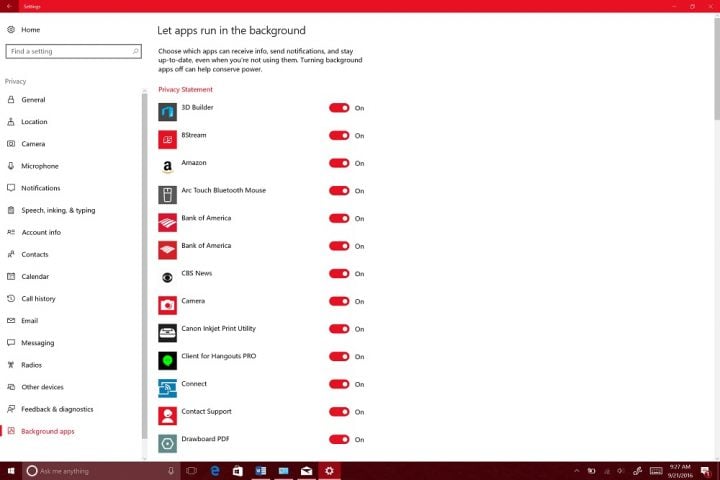 Note that apps downloaded from the Windows Store shouldn't have an impact on your system's performance after you've closed them. If you suspect that one of these apps might be, open the Settings app. Tap or click on the Privacy option. Now select Background Apps from the bottom of the menu. Here you can decide which apps have permission to run in the background and which don't.
If All Else Fails, Reset Your Slow Windows 10 PC
Think back to when you first got your Windows 10 PC. Was it always slow? If your answer is no than there's one final trick you can try to get your slow Windows 10 PC in good shape again. You could try resetting it.
Read: How to Reset Your Windows 10 PC
Microsoft gives users two options when resetting their Windows 10 PC. Either they can keep their files and reinstall Windows around them or they can start completely fresh again. It's ideal to go with the option that lets you keep your files. Any programs that you have on the PC will need to be installed again after a reset. Keep that in mind.
Good luck fixing your slow Windows 10 PC.