How to Still Get Windows 10 for Free
It was over a year ago that Microsoft revealed some users would be able to upgrade to Windows 10 for free. As it came to be called, the Free Windows 10 Upgrade Offer was the most ambitious and budget-friendly thing the company had tried with Windows ever. Forget paying $119 or more for the latest features, here Microsoft was giving users their latest software at no charge. This past August, Microsoft did the unthinkable. It promptly killed the Free Windows 10 Upgrade Offer.
Months of upgrade statistics provided by Microsoft show that the Free Windows 10 Upgrade Offer was creating the biggest block of users on a modern operating system Microsoft had managed to amass in years. Everyone assumed that the company would keep the upgrade offer running. Instead, the company stayed true to its word when it introduced the free upgrade and promptly stopped upgrading users at no charge. Since July 29th, the company has charged at least $129 for Windows 10 upgrades.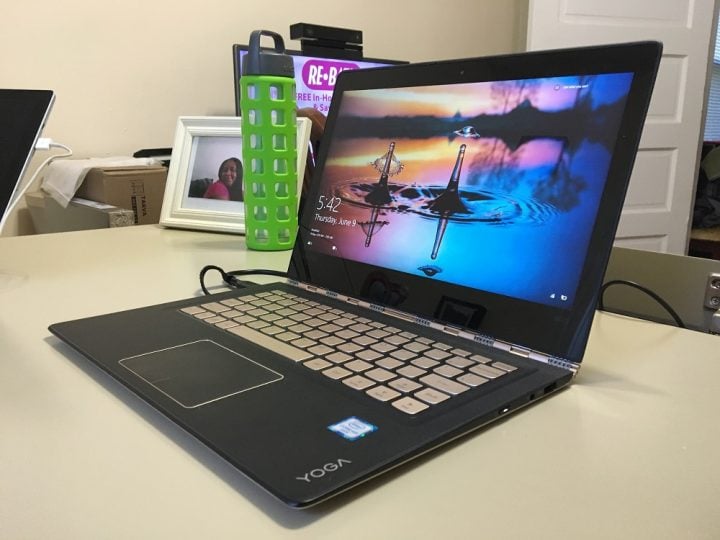 Read: Windows 10 Anniversary Update Review
At least, we all assumed that everyone had to start paying for upgrades instead of getting Windows 10 for free. As it turns out, there are still some very sly ways that users can get their hands on the software update without having to visit a store or provide their credit card information online. Even better, you don't need to buy new hardware.
Before We Begin
Before we get started, there's some important things to consider. The biggest of those things being that Microsoft could render any remaining methods to get Windows 10 for free useless at anytime.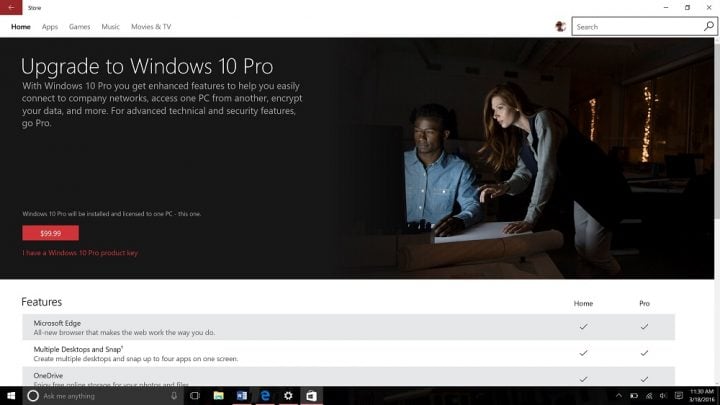 The company has remained incredibly quiet about Windows 10 upgrades since the free offer ended. It's not likely, but possible that these methods are workarounds that the company plans to plug at some point in the future. It's also possible that the company has no plans to shut these methods down at all.
The second is that you can always skip upgrading and purchase a new PC with Windows 10 already installed. If your PC came with Windows 7, it might be time for a hardware upgrade anyway.
Get Windows 10 for Free: Doing the Windows 10 Upgrade Manually
Microsoft wasn't being entirely upfront when it declared the Free Windows 10 Upgrade Offer over. Sure, it pulled information about the upgrade from its website. It also began removing the Windows 10 Upgrade Adviser tool from the taskbar of millions of Windows 7 and Windows 8 PCs. It hasn't stopped providing free upgrades for Windows 7 and Windows 8.1 PCs though.
Months into the free upgrade offer, Microsoft was looking to take some of the headache out of upgrading and getting a fresh install of Windows 10. It added the ability for users to manually input their Windows 8.1 or Windows 7 product key and unlock the operating system during the installation process. It also made it so that the upgrade itself could find the necessary key embedded in the PC digitally and authorize the upgrade.
Gotta Be Mobile can confirm that both methods are still working, despite the Upgrade Offer having ended in August. We downloaded an image of the operating system, then attempted to install it on a PC running Windows 8. The installation detected the PC's product key from Windows 8 and seamlessly began to do the upgrade.
Once the upgrade was complete, we checked inside the About area in the Settings app to ensure the PC had been upgraded and authorized. It had.
To upgrade this way you need only download the necessary files for the Windows 10 upgrade from Microsoft's servers. You'll need to burn them to a disc or load them on a flash drive. The Media Creation Tool is available here.
Get Windows 10 for Free: Performing the Windows 10 Upgrade Again
The second, and completely authorized way to get Windows 10 for Free is more luck than work around. Microsoft has made it clear that users should look to purchase copies of Windows 10 if they haven't upgraded by now. What it hasn't done is shut out users who tried the upgrade early on, then decided not to keep it installed.
The first time you installed Windows 10, Microsoft created a license for your PC. This means that you can install the upgrade again and you won't be required to pay for it. One thing that has changed is the ease at which you can do the upgrade. Instead of the straight forward upgrade adviser, you'll need to use the Windows 10 Media Creation Tool to get the software download.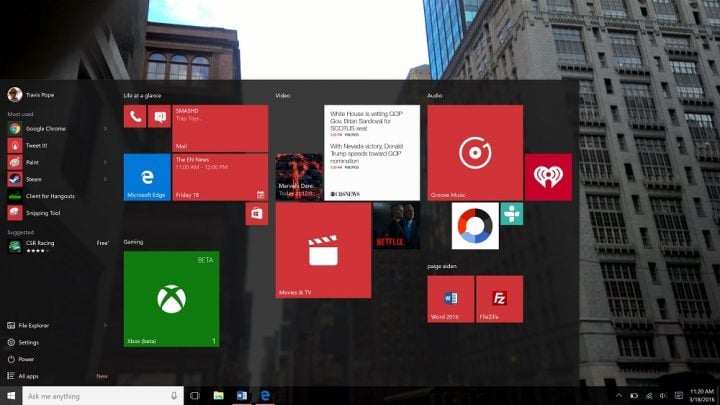 Read: Should You Upgrade to Windows 10?
Once you have the tool, you'll need to create a bootable flash drive or DVD disc with the operating system on it. The upgrade should install without you having to provide a product key.
Good luck trying to get Windows 10 for free. With both methods, you should be able to go back to Windows 7 and Windows 8.1 in the event you aren't satisfied with what 10 has to offer.