How to Stream Xbox One Games to Windows 10
Microsoft's Xbox One console has a lot of things going for it, but portability isn't one of them. You can move it from television to television, but you can't sit just anywhere in your home and hope to enjoy the latest titles. That's not how living room gaming consoles work. At least, that's not how they used to work. Users can stream Xbox One games to Windows 10 devices, freeing their favorite titles from the confines of the living room.
Windows 10 and Xbox One are linked tightly. The operating system boasts a companion app that has hooks into the Xbox Live service directly. The option to stream Xbox One games to Windows 10 came early on in the app's life, with Microsoft trying to highlight the benefits of having its video game console and popular operating system all run a version of the same software.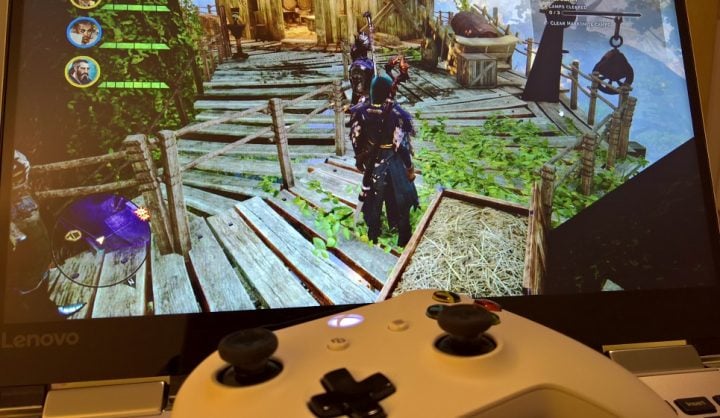 Read: Playing Xbox Games on Windows 10: Everything You Need to Know
Here's how to stream Xbox One games to Windows 10.
Stream Xbox One Games to Windows 10: What You Need
Streaming Xbox One games to Windows 10 isn't difficult. You don't need to go changing the settings on your router or upgrading your Xbox One console. What you will need to do is have some basic accessories and software to get you started.
Start by checking your PC to make sure that you have Windows 10 installed. Microsoft kicked off a free upgrade program for Windows 8 and Windows 7 users last year. Look for the Settings app in your Start Menu. Tap or click on System, then About. If you don't have it, you won't be able to stream Xbox One games to Windows 10 without paying Microsoft for a software upgrade. The Xbox app with game streaming is only available on Windows 10.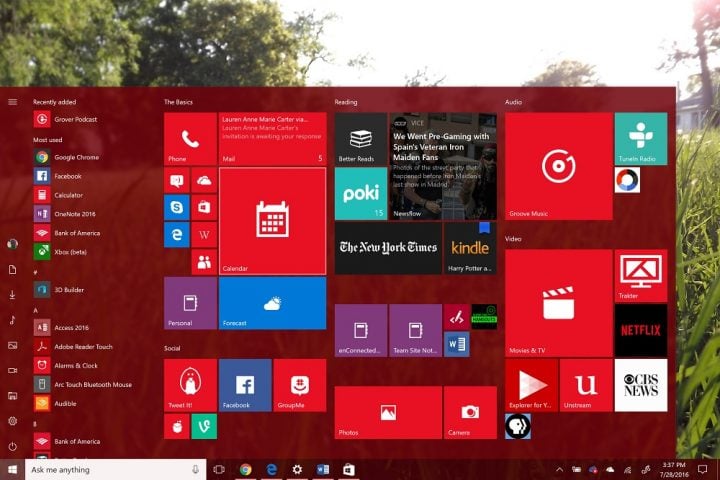 Microsoft says that game streaming requires at least 4GB of RAM and a 1.5 GHz processor.
Read: 4 Reasons to Buy an Xbox One S & 3 Reasons Not To
Besides the operating system and hardware, you'll need some other things. To stream Xbox One games to Windows 10, both the Xbox One and the device running Windows 10 need to be on the same network. For the best results, you'll want the Xbox One connected directly to your router with an Ethernet cable. Microsoft doesn't officially give users a way to stream Xbox One games to Windows 10 when they aren't home.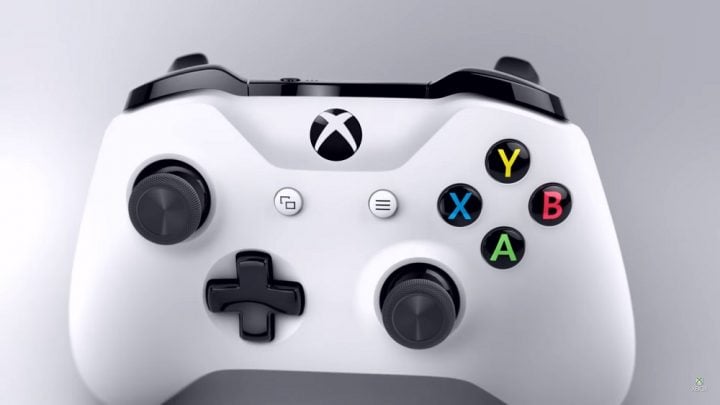 Read: Xbox One Review – Early 2016
Lastly, you'll need an Xbox One Controller. Any Xbox One Controller will do, as long as you have a MicroUSB cable to connect the controller directly to your PC. You can skip the MicroUSB cable with the $24.99 Xbox One Wireless Adapter. The new Xbox One Controller included with the Xbox One S supports Bluetooth, allowing you to skip both the cable and the adapter.
How to Stream Xbox One Games to Windows 10
Start by connecting your Xbox One Controller to your Windows PC.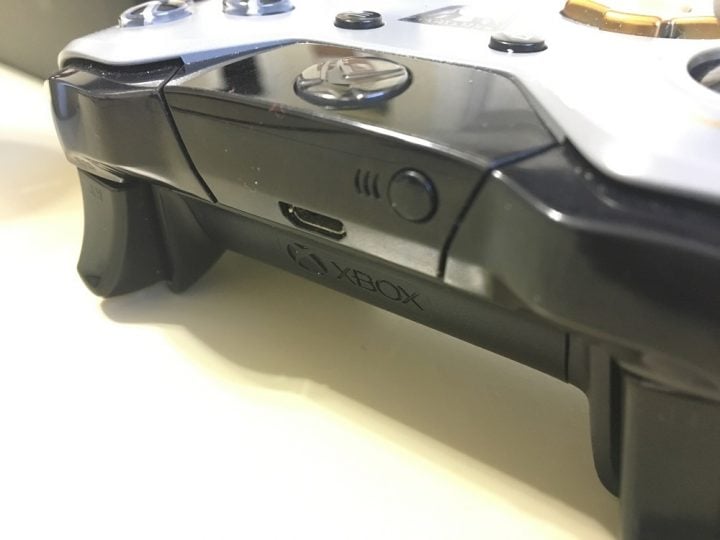 This process is different depending on which controller you're using and how you're connecting. Using a MicroUSB cable should pair the two instantly. You'll need to plug in the Xbox One Wireless Adapter then hold down the pairing buttons on its side and on your controller, if that's how you're connecting the two. Bluetooth pairing for the Xbox One S Wireless Controller is done from the Settings app under Devices and the Bluetooth menu. Be sure to hold down the pairing button on your Xbox One S Controller.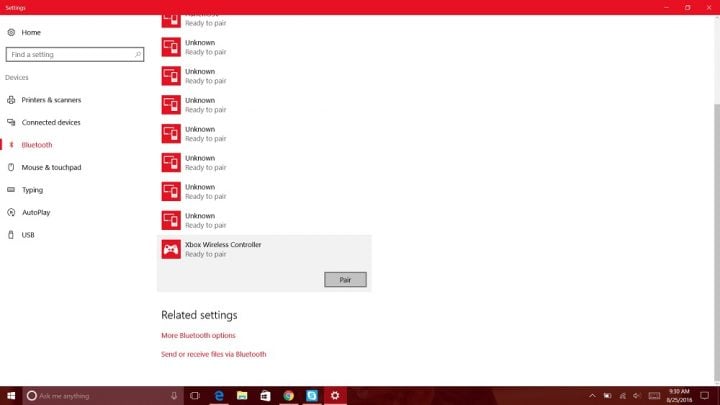 With your controller successfully connected to your Windows 10 PC, go ahead and open the Xbox app. Tap or click on the Start button in the bottom-left corner of your screen to open Start. The Xbox app might be pinned on the right. If it's not, search for it in the All Apps list.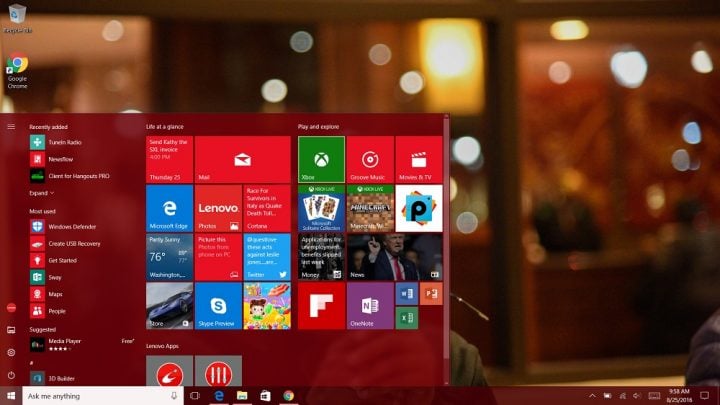 You'll be greeted by a welcome screen the first time you open the Xbox App. We've opened ours before, so we're already past it. If you get the welcome screen, tap or click on Let's Play. Next, click or tap on the Xbox One Connection tile on the left.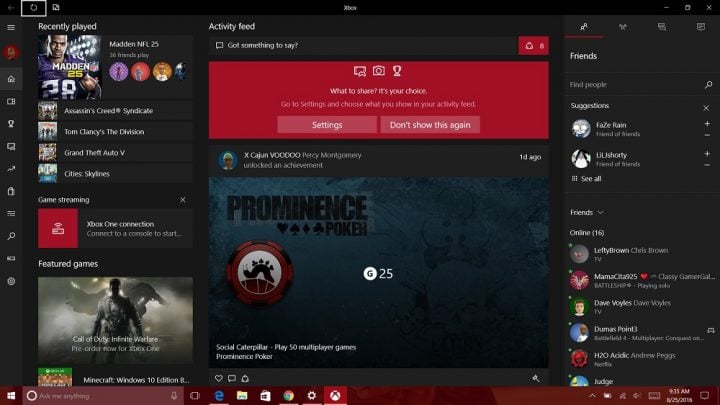 Now wait for your Xbox One to appear in the list of consoles your computer sees. Tap or click on Connect. You'll be connected to your console within a few seconds.
Now tap or click on Stream.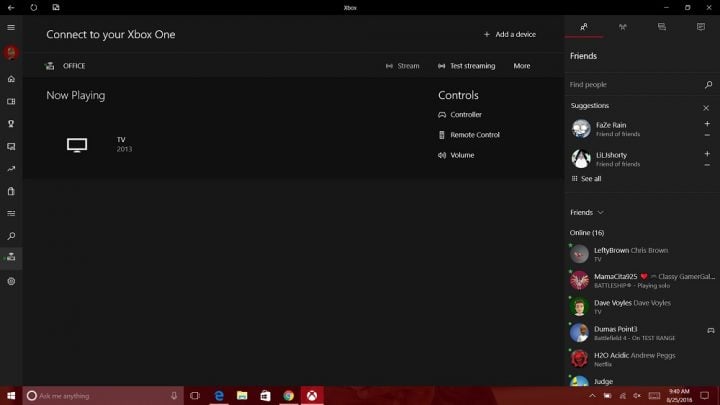 After a few moments, your Xbox app on Windows 10 should begin talking to your Xbox One.
Tap or click on anywhere once you start to Stream Xbox One games to Windows for a few more options. The button in the top-left lets you change the quality of the stream. This is useful if your network isn't fast enough to support full fidelity streaming. You can also shut down the stream at any time.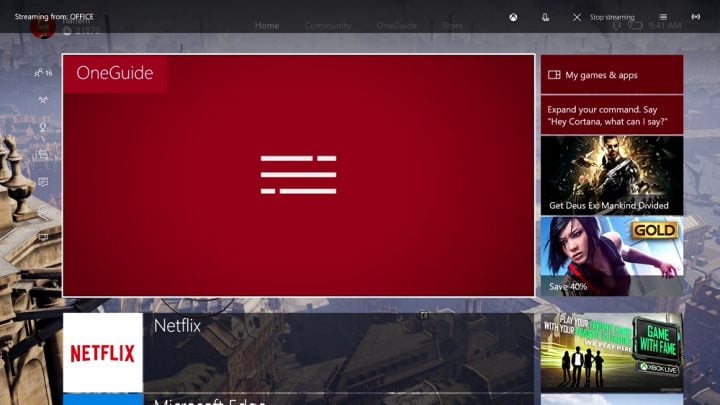 That's all there is too it. Pick up your Xbox One Controller and you're ready to play your game directly from your Windows 10 PC.
Again, the speed of your router and connections determine how reliably you can stream Xbox One games to Windows 10. If your router is older and slower, you will run into hiccups. Also note that you can't stream in the background while someone is already on your console watching television or listening to music.