How to Switch from Android to iPhone 6 According to Apple
Ahead of the iPhone 6 and iPhone 6 Plus release date, Apple is showing consumers how to switch from Android to iPhone in a number of simple, straightforward steps.
Last week, Apple took the stage and announced its brand new iPhone release, a release that consists of two new iPhone models. The company's brand new smartphone is dubbed iPhone 6 but it will be coming in two very different flavors: A 4.7-inch iPhone 6 and a larger 5.5-inch iPhone 6 Plus. As we now know, the two will take over the flagship role from last year's iPhone 5s and push the iPhone 5c down to Apple's free on-contract slot.
Apple's two new iPhones both come with sleek and slim metal designs, A8 processor, upgraded cameras including Optical Image Stabilization on the iPhone 6 Plus, tons of storage options, Retina HD displays, a number of different price points, major U.S. carrier options, and Apple's new iOS 8 operating system. These features have helped the two become overnight best sellers with Apple claiming a record number of pre-orders.
iPhone 6 orders will start to arrive on Friday and people around the United States and around the world will tear into their packages to boot up their iPhone 6 or iPhone 6 Plus for the first time. While there are no official numbers to speak of, some iPhone 6 buyers might be coming from the world of Android, Google's operating system. And ahead of the iPhone 6 release date, Apple's released some official tips that will help Android users make the switch to their new iPhone 6 or iPhone 6 Plus.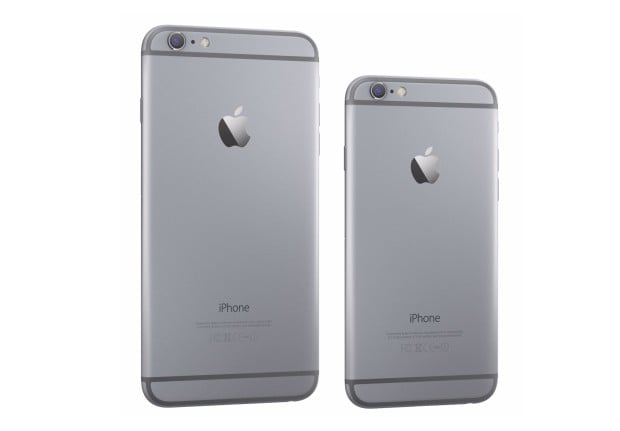 Making the switch to a new operating system might sound easy but for many, it's going to be a tricky endeavor, especially for those that are shifting to iOS for the first time thanks to the iPhone 6's larger screens. Apple's tips arrive at the perfect time with just hours to go before the iPhone 6 arrives and these tips are going to be a godsend for many users.
The company's in-house tutorial shows iPhone 6 buyers how to easily switch from Android to iPhone and it answers many of the questions that Android users will have come Friday.
Apple's how to page touches on how sync up mail, add your contacts, and get your calendar primed and ready for the months ahead. It goes into detail about to get photos and video squared away during the move. It also touches on other key components like filling up the iPhone with music files, books and PDFs. It even manages to plug the App Store at the end.
With Apple's move to the larger screen, the company is clearly expecting a large influx of users from Android where large screen smartphones have been the norm for many years now. And while most Android flagships come in just one size, the iPhone 6 will come in two sizes in an effort to stave off the competition including Samsung's upcoming Galaxy Note 4.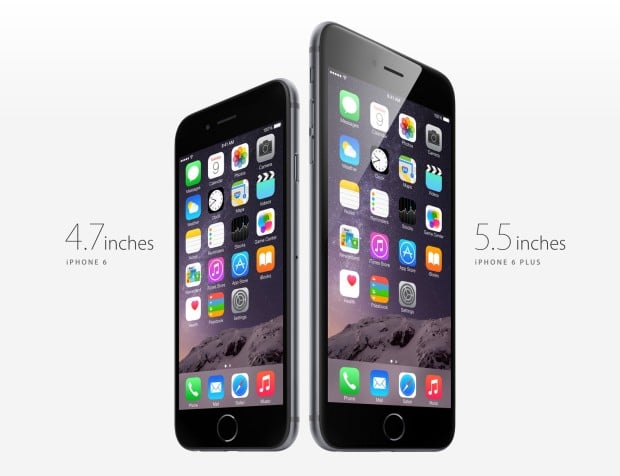 The iPhone 6 and iPhone 6 Plus both go sale this Friday in the United States though they will initially be limited to the big five carriers and C Spire. The iPhone 6 release won't stop there though.
Alaska Communications, Appalachian Wireless, Bluegrass Cellular, Cellcom, Nex-Tech Wireless, Silver State Communications, Strata , and Syringa Wireless will all sell the iPhone 6 starting September 26th. Apple also plans to release the iPhone 6 in a number of other markets on the same day with Austria, Belgium, Denmark, Finland, Ireland, Italy, Luxembourg, Netherlands, New Zealand, Norway, Portugal, Russia, Sweden, Switzerland, Spain, Taiwan, and Turkey will all set to get the iPhone 6 and iPhone 6 Plus as well.
The iPhone 6 and iPhone 6 will come to other regions, including India, later this year.

This article may contain affiliate links. Click here for more details.