How to Take a Screenshot on the LG V30
Our quick guide below explains how to take a screenshot on the LG V30. This is one of many different features you'll want to know about as you continue to use and learn about your phone. Taking a screenshot is quick and easy, as long as you know how.
There are several different reasons for taking a screenshot, which is essentially capturing whatever is on the screen and saving it as an image. Then, you can edit and share it wherever you want.
Read: 18 Best LG V30 Cases
Someone coming from the iPhone or those who've used other Android smartphones will feel right at home. That's because a quick and simple button combination will instantly capture whatever is on the screen. Some call this a screenshot, screen grab, or screen capture. It's all the same thing.
How to Take a Screenshot on the LG V30
If you want to take a screenshot of something important in an email or save a photo, here's how. All owners need to do is push and hold both the power (fingerprint scanner) and volume down buttons at the same time. Push, hold and let go.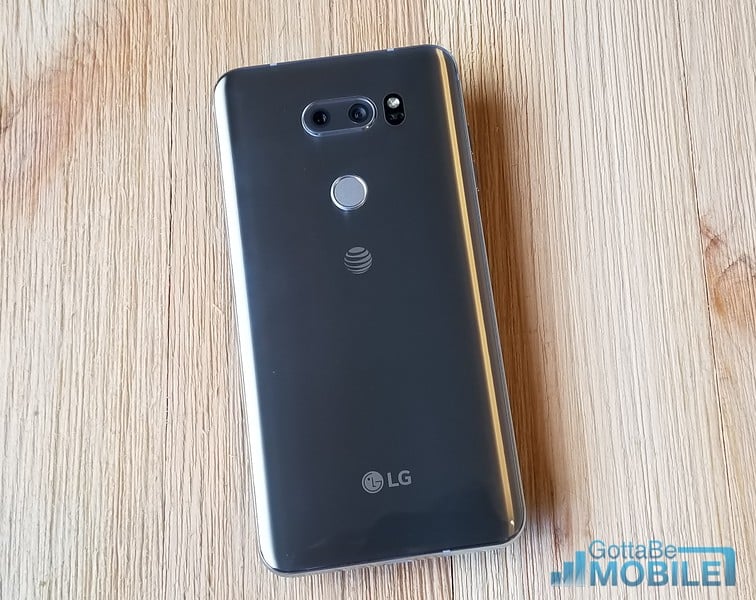 As long as you push both buttons down at the same time, simultaneously, you'll see and hear the LG V30 capture the screenshot. The screen zooms out and displays an animation, and makes a camera shutter-type sound.
The phone instantly saves whatever is on the screen. Now, you can access this from the notification pulldown bar with instant options to share or edit the photo. Or, head into the gallery to browse all of your screenshots, or to further edit a capture.
One potential problem with this method is you'll need two hands to take a screenshot. Being able to push both the fingerprint scanner and volume down button at the same time with one hand is pretty difficult. However, you'll quickly get used to this process.
Other Details
There is one other way to take screenshots on the LG V30. Head into Settings > Display > Home Touch Buttons > Button combinations > and add Capture+ to your on-screen buttons. Now, there's a dedicated icon on the bottom of your screen to quickly and easily take screenshots.
We keep this option disabled though, as you might accidentally take screenshots while trying to hit the home or back buttons on the V30.
That's it. We're all done and now you know how to capture information on your screen and save it for later. While you're here, consider grabbing a screen protector from our roundup below.
8 Best LG V30 Screen Protectors
SPARIN 3D Film (2-Pack)
First on our list is the SPARIN 3D Film. This isn't a glass screen protector, but until we know how well glass options fit on the curved edges of the V30, this is a good affordable place to start.
SPARIN is a trusted brand we've used in the past, and they use a quality military-grade film. This company uses a wet application method, known as "LiquidSkin", for an easier installation process. You may see a few bubbles, but they disappear within 6-8 hours.
Another nice thing about SPARIN film is the self-healing properties. Whenever you get a scratch on the film, if it isn't too deep, it can heal itself over time. The company also states this high-quality film won't discolor over time and offers 99.9% clarity.

As an Amazon Associate I earn from qualifying purchases.