How to Take Perfect Photos for Twitter on iPhone
If you want to get the most out of Twitter, taking the best possible photos is one big step to ensure that your followers stick around.
Twitter has put a lot of emphasis lately on making photos the forefront of the Twitter experience, but there's one glaring problem with the way that the social media website features photos on the main Twitter feed.
All photo previews that appear on your Twitter feed are automatically cropped to the 2:1 aspect ratio, which essentially means that important details in a photo that you tweet could be cropped out unexpectedly, or if you post a selfie or a photo with a group of friends, don't be surprised if heads get cropped off.
This is super annoying, but there's a quick and easy way to fix this issue on your iPhone, although it will take a bit of extra time on your part if you ever want to tweet a photo. However, it ensures that you never end up with a cropped-off head ever again.
Instructions
Thanks to the ability to easily crop photos in iOS and quickly post them to Twitter, taking advantage of Twitter's image preview is pretty simple to do. Just follow these steps or watch the video below:
Open up the Camera app and take a photo of whatever you'd like.
After you take your photo, tap on the image thumbnail in the lower-left corner to open your Camera Roll.
The photo you just took should appear on the screen. Tap on Edit at the bottom.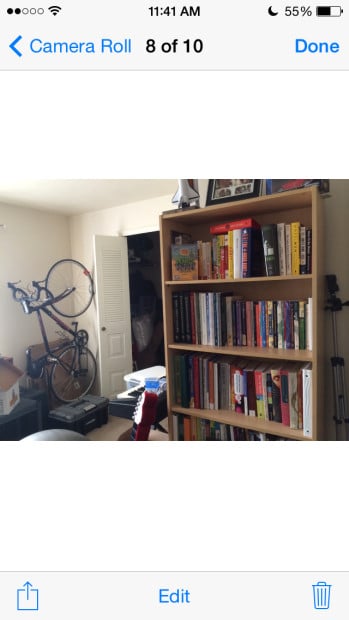 A row of icons will appear at the bottom of the screen. Tap on the crop tool, which is the one all the way to the right.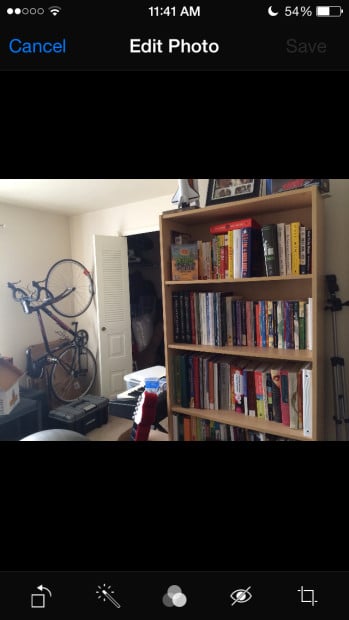 Next, tap on Aspect to change the aspect ratio. A list of different ratios will appear. Sadly, 2:1 isn't an option to choose from, so the closest option is 16 x 9. Go ahead and click on that.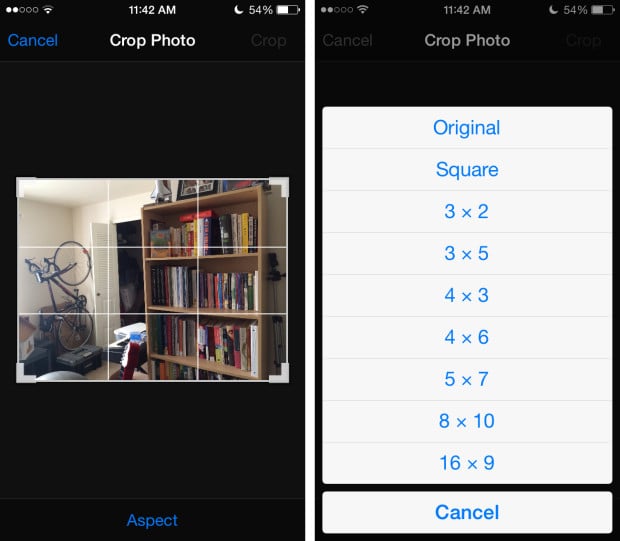 Your photo will automatically be cropped to a 16:9 aspect ratio and you can move around the photo to select which part you want shown. If you're happy with the results, tap on Crop in the upper-right corner and then Save.
Next, tap on the Share icon in the lower-left corner. It'll be an arrow pointing up out of a square.
Tap on Twitter and then tweet your photo like you normally would.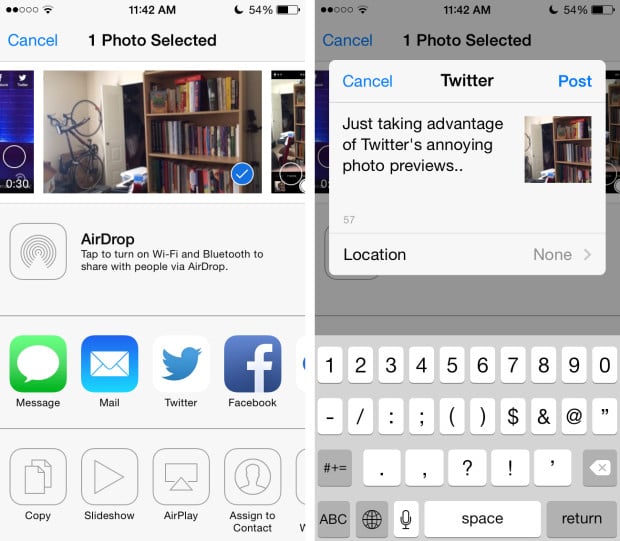 When anyone goes to view your photo on Twitter, it won't be awkwardly cropped, but rather will show everything of importance that's in the photo, that way your followers don't need to waste an extra click opening up the photo to view it in its entirety.
How to Take Great Photos in the First Place
While using this neat trick for taking advantage of Twitter's photo previews is useful in every way, it doesn't really do much if your photos are crappy quality to begin with.
There are a few basic principles that every single person needs to understand when taking photos, and it doesn't apply to just professional photographers.
Light: Make sure that your subject is well lit. We all love taking concert photos and selfies while we're at those concerts, but with the dimly-lit environment, your followers won't be able to see anything except for an outline that looks like a face. Do yourself a favor by skipping the concert photos and just enjoy the concert.
Exposure: While you want plenty of light when taking a photo so that your subject shows up clearly, you don't want your subject to be over-lit (or overexposed in technical terms). This happens if important parts of the photos are washed out and are simply just a bright white blob in the photo. You want the subject to show up clear and perfectly lit.
Focus: Do you like looking at blurry photos? Neither does anyone else. If a photo that you take turns out rather blurry, re-take it to make it more clear. If you can't re-take it because the moment passed, don't bother posting the photo.
These are the biggest things you want to pay attention to. If you're photo is well-lit and is in focus, you're pretty much good to go. All that's left is finding interesting things to take photos of, which can be the hardest part of taking photos in the first place, especially when it comes to making your Twitter followers happy.

As an Amazon Associate I earn from qualifying purchases.