How to Transfer Xbox One Games and Game Saves
You don't need to repurchase your favorite games when you get a new Xbox One. It's easy to transfer Xbox One games and Xbox One game saves to continue where you left off.
There are a few ways to move your content, and none of them cost you anything. You can use a game's disc to install your favorite titles on as many Xbox One consoles as you want. Xbox Live links all games and DLC you download directly to your Microsoft Account. Load that Xbox Account on your new console and your games appear. Some gamers use the Xbox One's external hard drive support to move their titles from console to console.
You only need a few things to transfer Xbox One games and game saves. Fast internet is a must for using Xbox Live to transfer your content. Moving your titles will take a long time without it. Be sure to write the username and password for your Microsoft Account on a piece of paper. Finally, make sure you have the disc for any physical game that you'd like to move.
Here's how to transfer Xbox One games and game saves to another Xbox One console.
How to Transfer Xbox One Games on Disc
Transferring Xbox One games on a disc doesn't require you to do anything special. Remove the disc from your current Xbox One by pressing the eject button on the front of your console. Insert that disc into the new Xbox One. The game will install itself over the next hour. Some games will let you play before the disc install is complete.
This method of moving Xbox One games doesn't transfer everything. You will need to download any DLC content you have for the game again from the Xbox Store. Xbox Live will force you to download all updates for the game before you can play online.
Transfer Digital Games with a Hard Drive
A hard drive is the best way to transfer Xbox One games you download from Store on a weak internet connection. This method doesn't force you to download the game and game save you need, which saves you data and long install times. It also keeps you from downloading game updates and DLC again.
Read: How to Add a Hard Drive to Xbox One for More Storage
If your digital games are on a hard drive, unplug your hard drive from the Xbox One. Plug the hard drive it into any USB port on the new Xbox One. The new console will acknowledge the drive and add those games to the My Games and Apps area for you to play. Unlock the games on the hard drive by adding your Microsoft Account to the new Xbox One.
Moving Your Games
To transfer digital Xbox One games to a hard drive, go to the home screen by pressing the glowing Xbox logo on your controller.
Select My Games & Apps. It's on the right side of your screen.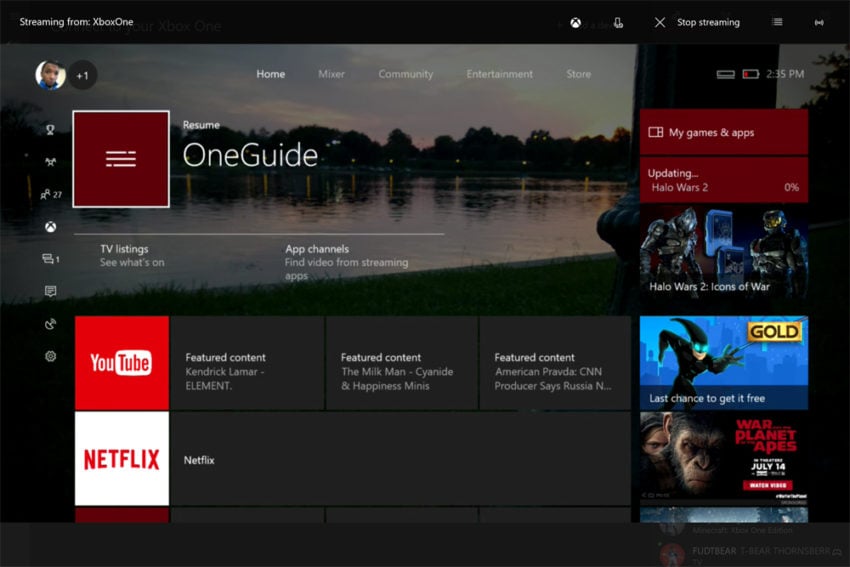 Highlight a game, and press the menu button on your controller to get a list of options for that title.
Select Manage game from the pop-up menu.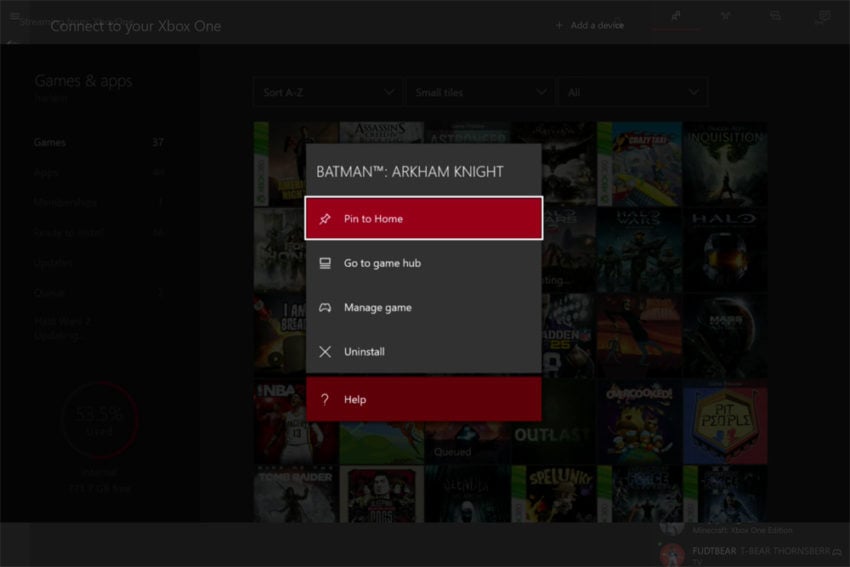 Move All and Copy All buttons appear next to the Uninstall All button when the console detects a hard drive it can store Xbox One games on. Use these buttons to transfer Xbox One games and DLC to your hard drive for use on your new console.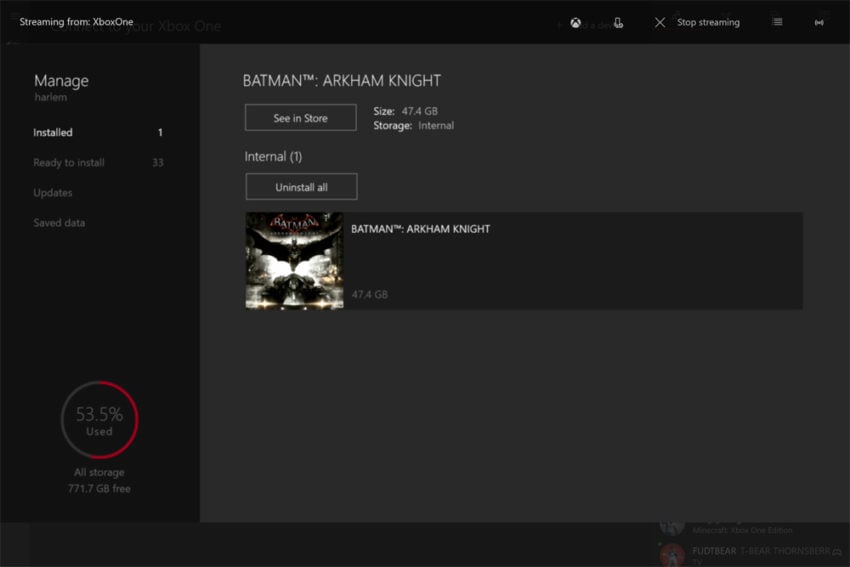 Transfer Digital Games with Your Microsoft Account
You can skip the hard drive and transfer Xbox One games with your Microsoft Account. Be warned, moving titles this way requires hefty downloads and a fast internet connection. If your internet provider caps the amount of data you can use, don't attempt to transfer all your games this way.
Press the Xbox button on your controller to open the Guide.
Select Games & Apps at the top of the Guide.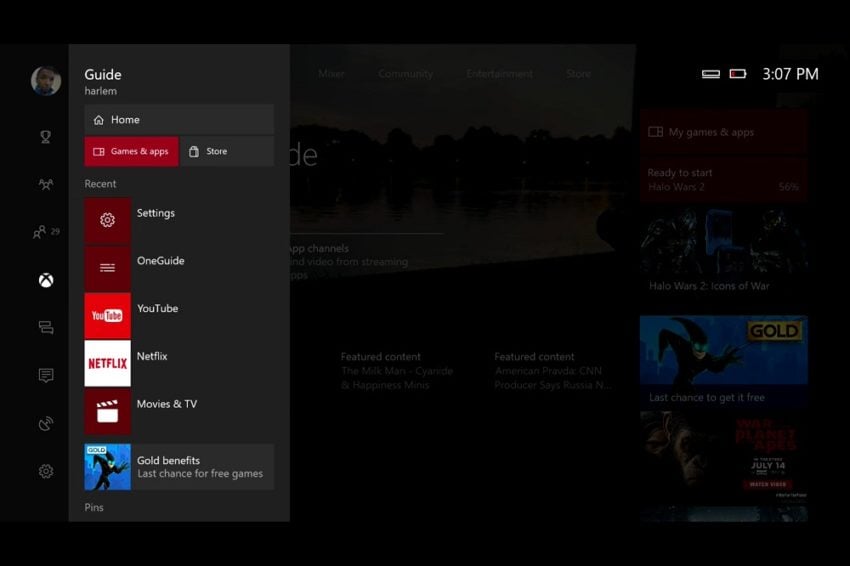 Choose Ready to Install from the menu on the right side of your screen.
Highlight the digital game you'd like to download and press A.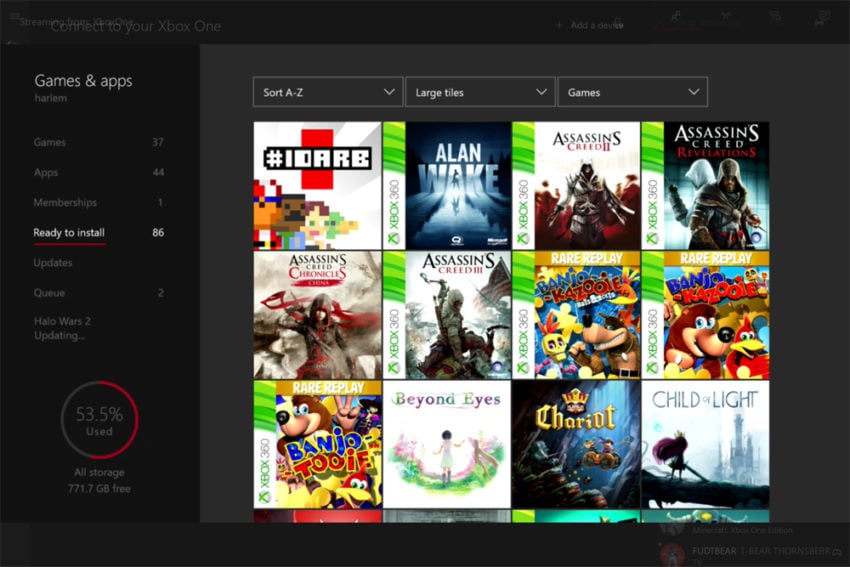 Select Install from the pop-up menu.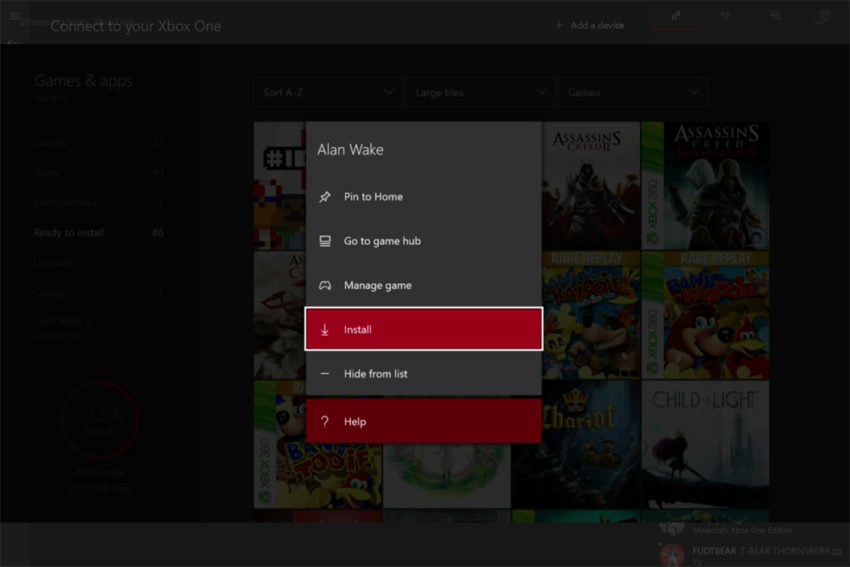 Confirm that you'd like to install the game again by selecting Install.
How to Transfer Xbox One Game Saves
If you use Xbox Live, you don't need to move your save files. Microsoft keeps a copy of your saves on its servers. You only need to sign into the new console with your existing Microsoft Account. Your new console will reach out to Xbox Live to get your latest game save every time you open a title you played on your old Xbox One console.
8 Best Free Xbox Games: January 2018
Warframe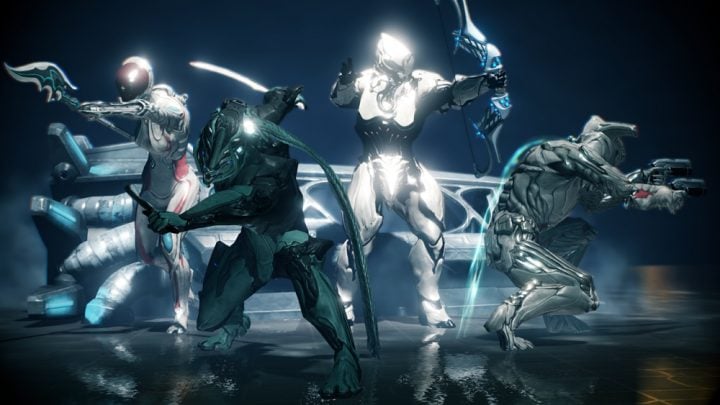 Many free-to-play games revolve around strategy or civilization building. Warframe is one of the free Xbox games that you can download now that doesn't. It's a third-person shooter.
The Tenno have just awoken after centuries of sleeping in stasis. Warframe takes its name from the suits that the Tenno use to do battle with the game's other races. There's the Greiner, who are clones of humans. The Corpus belong to a technology company with lots of robotic innovation at their disposal. Sentients consist of an alien race that's back to do battle.
Warframe features both player-vs-player combat and a single player experience.