How to Turn Off Auto Correct on the Galaxy Note 7
This quick guide will show users how to turn off auto correct on the Galaxy Note 7. It's a feature that most either love or hate, and can be extremely helpful, but often times predictive text does more harm than good. It was made famous by the iPhone, but now it's on all devices and here we'll explain how to turn it off on the Note 7.
As most probably know, auto correct scans and fixes typing mistakes or predicts the next word while a user is typing. It can even match and correct words saved in the device dictionary, suggest contact names and more. However, it can also add more mistakes into a text or email for those in a hurry.
Read: 35 Galaxy Note 7 Tips & Tricks
We've already detailed tons of helpful tips and tricks for the Note 7 above, and below is one more we've been asked recently. So, for those who are experiencing problems or getting frustrated by auto correct, lets turn it off and take back control of the Galaxy Note 7.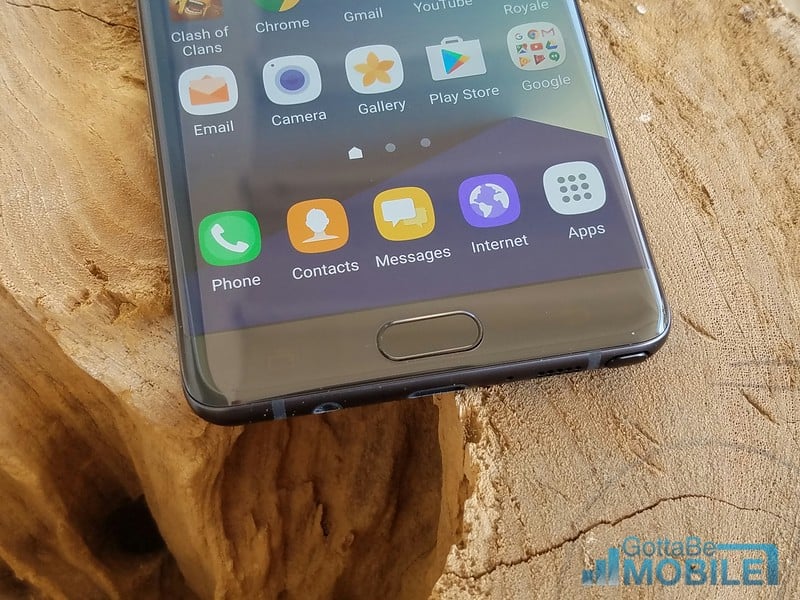 Samsung's new Note is extremely popular and selling out around the globe thanks to improved features, water resistance, a microSD slot, iris scanner and more. As a result millions of people have one, and we've been asked about turning this off multiple times. A few steps in settings is all it takes to get rid of this frustrating feature and type what we want, when we want.
Whether you've been using Galaxy phones for years or just got one, the simple instructions below will help you out. The same steps apply to almost any Galaxy smartphone or tablet, the settings menu just might look slightly different due to recent user interface changes. Here's how to turn off auto correct (predictive text) on the Galaxy Note 7.
Instructions
There are a few different ways to get to the keyboard settings menu, which is where we need to navigate to in order to disable auto correct.
First off, while using the keyboard press and hold the microphone button, which brings a pop-up window with more options. One is a gear-shaped settings button. This takes you directly into the keyboard settings. Then, just turn off "Predictive text". See our screenshots below.
Here's a breakdown of each step and setting you'll need to select to turn off auto correct or predictive text on Samsung devices using the regular settings menu too.
Head to the Settings menu (slide down notification bar and tap the gear-shaped settings button)
Navigate to "General Management"
Tap "Language & input"
Click on "Samsung keyboard" or the keyboard being used

Simply switch off "Predictive Text"
Alternatively, if you select the predictive text option instead of swiping to turn it off, there are more settings and controls inside. Owners can keep predictive text off, but disable the "Auto replace" feature so it doesn't swap out words for you. Instead you'll still get suggestions and be able to choose it if you'd like, and have more control over what's happening.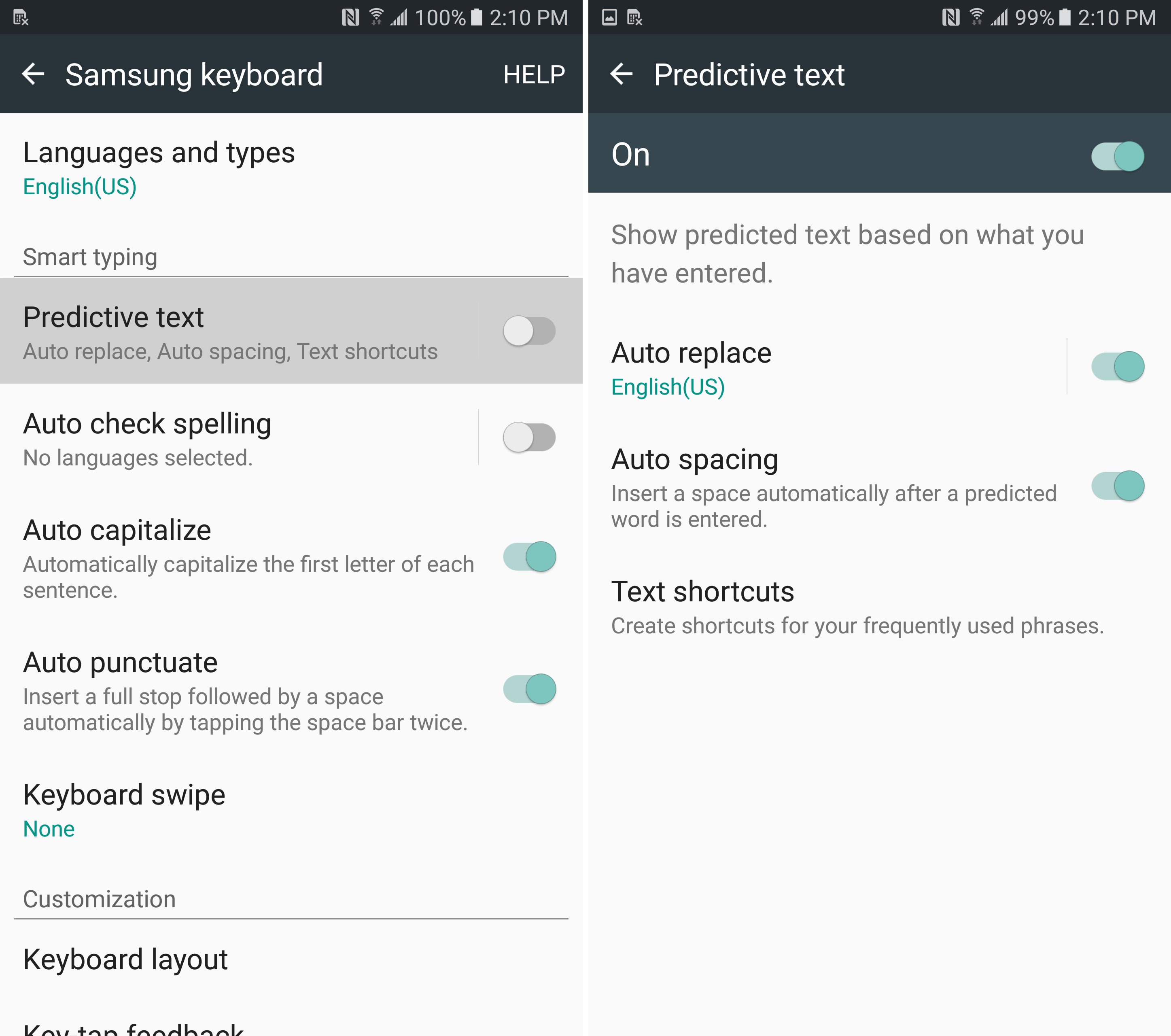 While you're in the settings menu for the keyboard feel free to customize anything and everything. Samsung has options for Auto spell check, auto capitalize, double tap space-bar for instant punctuation and even options to change the keyboard layout or switch it to one side of the screen. This makes it easier for those with smaller hands trying to type on this huge 5.7-inch screen.
That's it and we're all done. Now simply hit the home button and go back to sending texts, writing emails or typing away without any interruptions or auto-correction mistakes appearing. If for any reason you decide you want it back, follow the same steps as above and re-enable the feature.
10 Best Galaxy Note 7 Screen Protectors
Samsung Official Note 7 Screen Protector
First up is Samsung's official Galaxy Note 7 screen protector. They haven't offered one for past Note devices, so this is a first. Right on the Samsung Accessories website they have one for buyers. It's your typical film, and will work great with the curved screen.
Samsung claims this will protect the glass and keep it safe from damage, improves image quality in sunlight and reduces glare. Typically Samsung's official accessories are all great quality. Again, the Note 7 recall is nearly over and safe new models are readily available. Get this great phone and forget about all the crazy stores, many of which were false reports regarding the phone battery exploding.
More Details from Samsung.com (scroll down to Screen Protector)