How to Uninstall Apps & Games in Windows 10
It's safe to say that we love our devices. At the very least, we love them enough to have them always with us, asking questions through and providing new information about the world around us. Microsoft wants you to love its new Windows 10 operating system and your Windows device. The free Windows 10 upgrade that arrives in just a week's time isn't just about giving you new features to toy with. It also has plenty of changes designed to make life easier.
Uninstalling apps in Windows 8 wasn't necessarily difficult. That being said, it wasn't exactly obvious either. Getting rid of something on your PC required you to know whether it was an app or program, which many people didn't. Once you figured that out you had to find the correct place for uninstalling whatever it is you wanted to get rid of. Apps downloaded from the Windows Store had their own way. Programs downloaded over the internet had another.
Read: What is Windows 10?
Windows 10 addresses these issues. First, it doesn't matter whether it's an app or program you want to get rid of. Getting it off your device works the same way. Here's how to uninstall apps and programs in Windows 10.
Mostly, the Control Panel is gone from Windows 10. In its place, Microsoft has added more features and improved the settings in its dedicated Settings app. It's this app that has offers the easiest way to uninstall apps and programs in Windows 10.
With your mouse click on the Windows button in the bottom-left corner of your screen. If you're using  touch, you should tap on that same button.
Now tap or click on the Settings cog in the Start Menu. Touch users should see the Settings cog too, but you'll have to tap the menu button in the top-left corner of your screen to bring up the apps and shortcuts area first. It should be just above the Power button.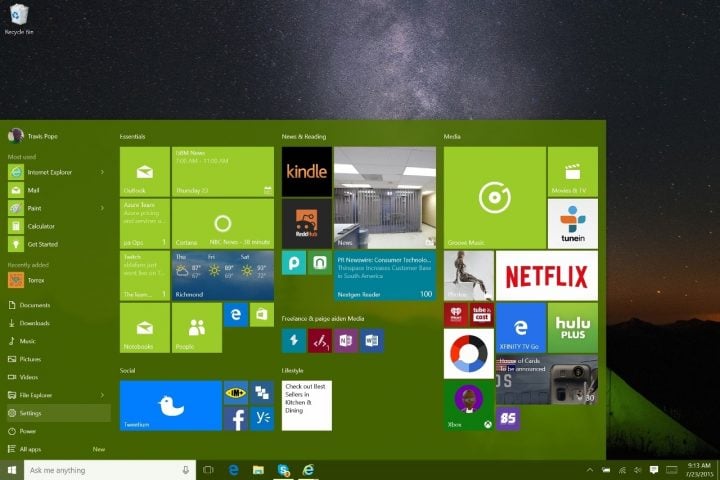 Tap or click on System.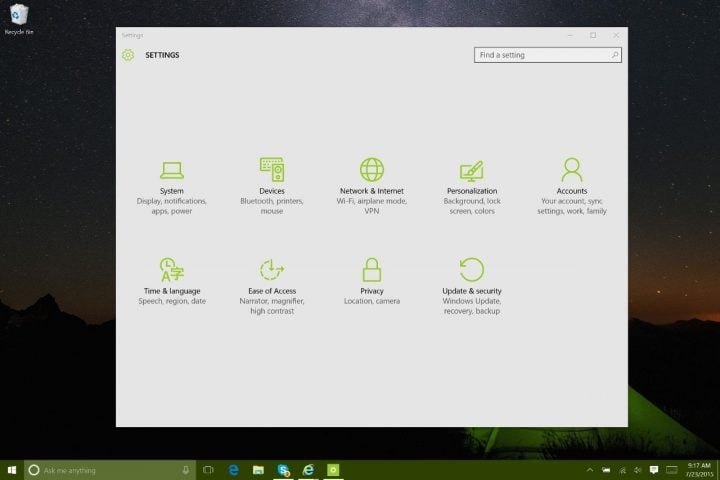 Tap or click on the Apps & Features menu item on the right edge of the System Settings menu. It's the third option from the top of your screen.
Now you'll need to wait for the Settings app to scan your PC.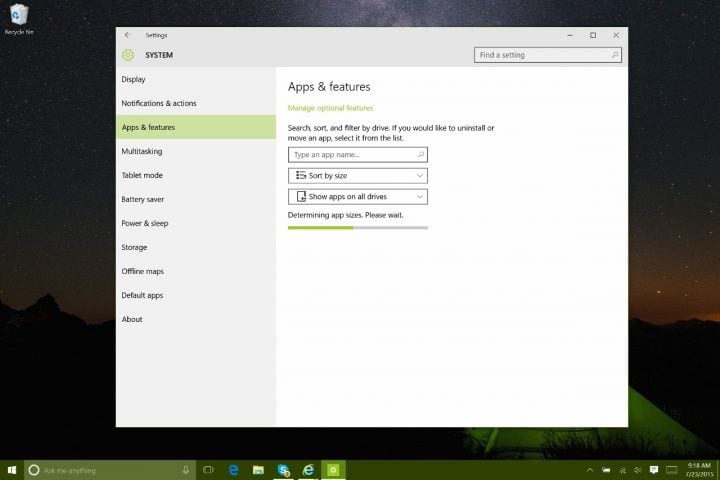 Uninstalling things is easier on Windows 10 because it gives you a breakdown of all the relevant information you need. Say that you're looking to just free up some space. From this screen you can see what apps are taking up the most space. Maybe you're having stability issues that weren't always there? You can see what day you install each app or program. You can re-order the list by name, install size or date.  There's also a search bar to track down the specific app or program you want to uninstall in a hurry.
For the purposes of this tutorial, we're uninstalling PayPal. Tap or click on the name of the app or program you'd like to Uninstall.
There's a Move button here because Microsoft originally planned to let users install apps on an SD Card. That feature is still coming, but it didn't make it in time for the final release. Ignore that button and tap click on Uninstall.
When you Uninstall an app in Windows 10 the information associated with the app goes too. This ensures that no trace of the app is left on your system. It's all about good computer hygiene really. If you're sure you want to Uninstall the app and get of its info too tap or click on Uninstall in the pop-up.
Now just give the Settings app time to get rid of the app. If it's a smaller app it'll happen in seconds. Larger apps could take more time to uninstall from Windows 10.
That's if, you've successfully uninstall an app or game in Windows 10.
Again, absolutely be sure that you want to uninstall an app or program before doing so. There's nothing worse than having to track down your passwords and information for an app again if you don't have them readily available. Any programs that you uninstall — iTunes, for example — need to be downloaded from the web or wherever you installed them from originally if you decide you want them back for some reason. Remember to check the Windows Store too, traditional Desktop programs are available there in Windows 10. Apps you've downloaded from the Windows Store can be downloaded there and you won't need to pay for them again if you already have.
Apps and programs built into Windows 10 — like Mail or Calendar — can't be uninstalled. Apps added by your device maker can be uninstalled.