How to Update Your iOS 8.3 Jailbreak to Fix Cydia Substrate
An iOS 8.3 jailbreak was released on Tuesday this week, but unfortunately didn't work properly with Cydia. However, there's an update that fixes this that allows jailbreak tweaks to work again. Here's how to apply the update.
When the iOS 8.3 jailbreak was originally released by TaiG, it wasn't exactly a final release, as Cydia would function, but jailbreak tweaks wouldn't work properly since the Cydia Substrate didn't support the iOS 8.3 jailbreak that TaiG released.
It wasn't a huge deal, as TaiG simply needed to push out an update for the jailbreak that added support for the Cydia Substrate, but it meant that users would be waiting a couple of days. However, that day is finally here and jailbreakers can now take full advantage of the iOS 8.3 jailbreak and begin using jailbreak tweaks.
If you're currently jailbroken and you did it right when the iOS 8.3 jailbreak released, then you need to update it to version 2.1.1 in order to fix the Cydia Substrate and get jailbreak tweaks to work properly.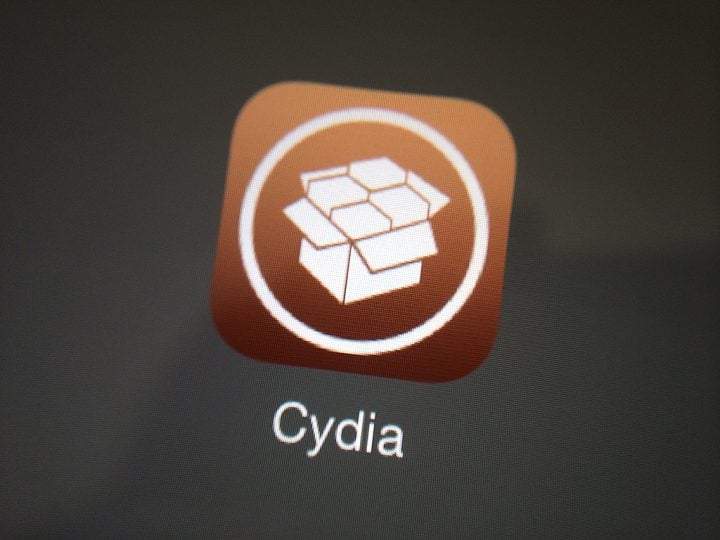 Fortunately, the process isn't too difficult, and if you already know your way around jailbreaking, then updating the jailbreak itself shouldn't be that difficult.
Here's how to update your iOS 8.3 jailbreak to fix Cydia Substrate once and for all.
Fixing Cydia Substrate in iOS 8.3 Jailbreak
UPDATE: A new version of TaiG's iOS 8.3 jailbreak has been released (version 2.1.2), which only requires that you search for TaiG 8.1.3-8.x Untether in Cydia and install it.
If you already jailbroke your iPhone or iPad on iOS 8.3, you don't need to re-jailbreak in order to update to version 2.1.1. Instead, you just need to install a small file that will update the jailbreak and get your jailbreak tweaks working again.
Before you start, it's always a good idea to back up your iPhone or iPad in case anything goes wrong, that way you don't lose any of your apps and settings.
Follow these steps to update your iOS 8.3 jailbreak and get Cydia working properly.
First off, open up Cydia and install iFile by searching for it and then installing it. It's a paid tweak, so you'll have to spend a few dollars, but if you've jailbroken before, chances are you've already purchased it.
Now, close out of Cydia and open up this file in Safari on your iPhone or iPad. This is the .deb file that you'll need that will update your iOS 8.3 jailbreak.
Next, tap on Open in iFile in the Safari window just below the address bar.
A pop-up will appear giving you several options. Tap on Installer to install the .deb file. Once that's complete, you can close out of everything and you'll want to make sure to reboot your iPhone or iPad to apply the changes.
If you've already jailbroken your iOS device using version 2.1 or newer, you don't need to install the .deb file, as you're already good to go and jailbreak tweaks should be working properly. However, if you jailbroke your device using the version 2.0 tool, you'll need to follow the above tutorial to update your jailbreak and get tweaks working. You can also just re-jailbreak using the version 2.1.1 tool, but the tutorial above might be quicker.
If you haven't jailbroken your iOS device yet, the process is really easy and takes only a few minutes. There are a few things you'll want to do beforehand, like disable the passcode and turn off Find My iPhone, as well as turn off the WiFi, but it's smooth sailing after that — all you have to do is hit Start and the process takes care of the rest.
This fix to the Cydia Substrate is a big one, and it gets rid of one of the biggest problems that the iOS 8.3 jailbreak has had since its release. Granted, there are still some problems that users have come across, but those are easily fixable for the most part.
For example, some users encountered that the install process would freeze at 20% and then give them an error every time. Thankfully, the easy fix is simply downgrading iTunes to version 12.0.1 instead of version 12.1.
Furthermore, those having App Store problems (like myself) have several fixes that they can use, but if all else failed, a simple re-jailbreak on a clean iPhone or iPad usually fixes it right up without any further problems, and many users have reported that jailbreaking on a completely clean iOS device prevents many problems from occurring in the first place.