How to Use Philips Hue Lights as an Alarm
Do you wake up before the sun comes up in the morning? Here's how to use Philips Hue lights as an alarm and simulate a sunrise.
Sometimes it can be pretty depressing whenever you have to wake up really early in the morning and it's still dark outside. You usually have the tendency to stay in bed and sleep a bit longer. This is why there are a ton of products on the market that provided a simulated sunrise in the mornings if you have to get up at an ungodly hour.
Read: Philips Hue Review
However, if you have Philips Hue lights, you can do this without any extra tools, and the official Philips Hue app allows you to set alarms with your lights right on your smartphone.
If you're not familiar with Philips Hue, it's a brand of smart connected lighting that allows you to control your lights from your smartphone from wherever you're at in the world. Plus, there are certain Hue bulbs that you can change the color of, adding a bit of pizazz to your setup at home.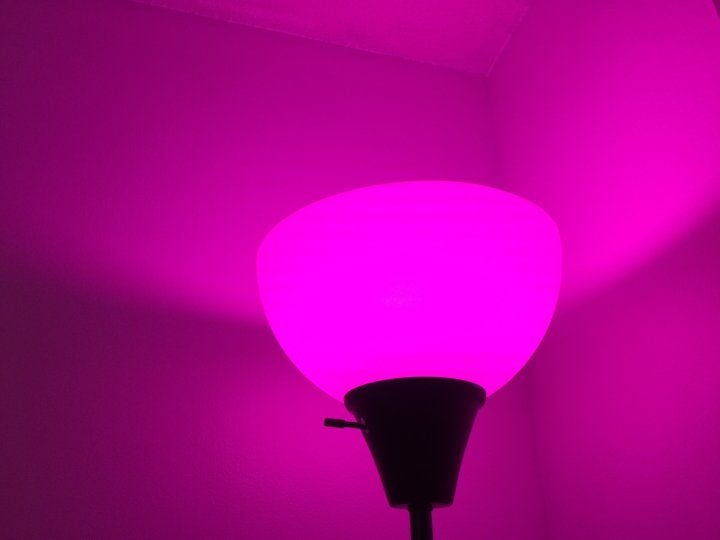 In any case, if you want to have your Hue lights turn on at a certain time — more specifically in the mornings to simulate a sunrise, here's how to use Philips Hue lights as an alarm.
Setting Up Philips Hue Lights as an Alarm
Before you can set up an alarm for your Philips Hue lights, you'll need to create a "scene," which is just a simple preset for your lights.
To do this, open up the Philips Hue app, tap on the menu icon in the top-left corner and then select Lights. From there, tap on Create in the top-right corner.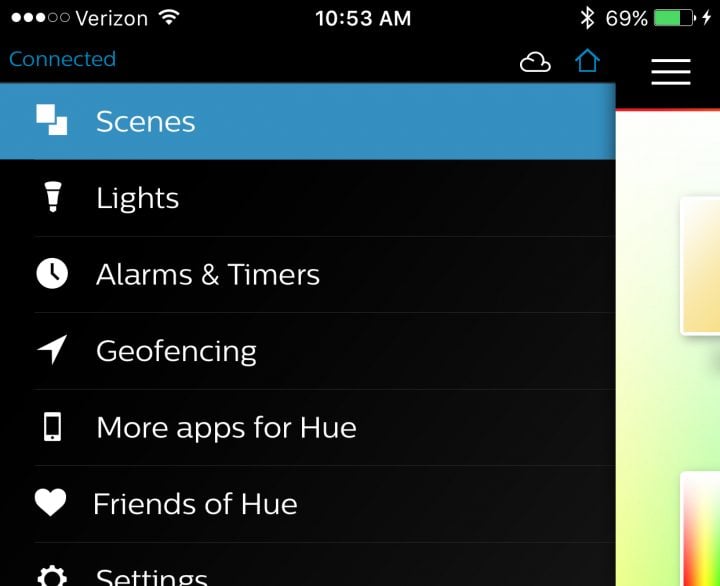 Next, uncheck all of the lights that you do not want to use for your alarm. Then, move the sliders for each of the remaining lights all the way to the right. Next, tap on the small downward arrow and drag around the pin to the desired color or color temperature. I recommend using a warm color temperature to simulate a sunrise.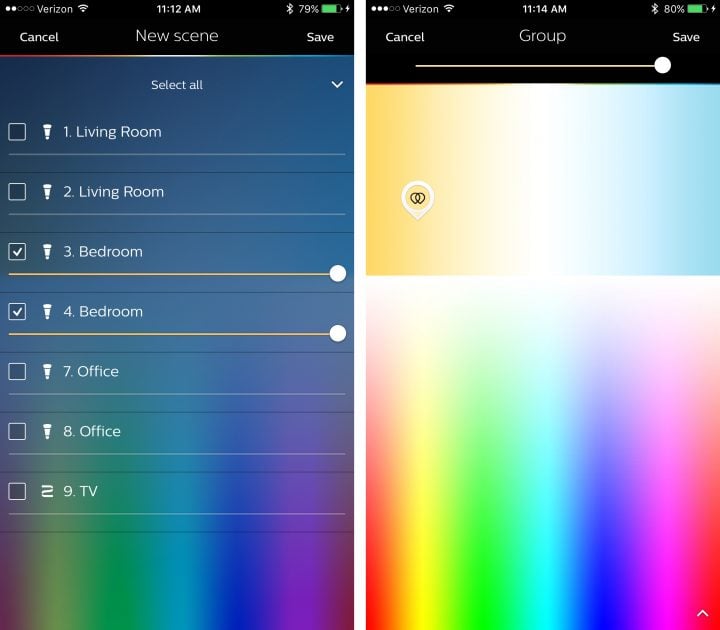 After that, tap Save in the top-right corner and give the scene a name like "Sunrise" and then tap Ok.
Next, tap on the menu icon and then select Alarms & Timers.
Tap on the + icon in the top-right corner and then select Alarm when the pop-up appears.
Set a time that you want your simulated sunrise to start. Then tap on Scene and select the scene that you created earlier.
Next, tap on Fade and select how long you want your lights to slowly fade on until they reach full brightness. The maximum time is 60 minutes.
With the Repeat setting, you can choose to have this alarm go off at the same time on specific days that you request.
After that, hit Save in the top-corner and the alarm will now show up in the list. From there, you can enable or disable the alarm whenever you want without deleting it completely. To delete an alarm, simply swipe to the left and then hit Delete.
Something like this probably isn't as good as waking up to the natural sun, but it's certainly the next best option.
Best Philips Hue iPhone Apps
Huemote
If you want a simple and easy-to-use app to control and manage your Philips Hue lights, then Huemote is one that I recommend.
It's not the best-looking app by any means, and if anything, it's kind of ugly, but it's really simple to use. I found it to be the best management app for my Philips Hue lights by far.
You can turn on and off individual lights or group them together and control them that way. You can also easily dim lights by sliding horizontally across the light bar that highlights the bulb or group. Plus, tapping on a light or a group will bring up the color selector.

As an Amazon Associate I earn from qualifying purchases.