How to Use Your Android Phone with iOS Dock Equipped Audio Accessories
As someone who has recently entered the Android arena after being a an Phone user, one problem is using my collection of iOS audio accessories with my new HTC Thunderbolt. Many accessories have a headphone jack, but for those that don't, we've found a great adapter from CableJive.
The CableJive Dock Input Cable ($18.95 )has a female 30-pin dock connector on one end and a 1/8″ stereo jack on the other.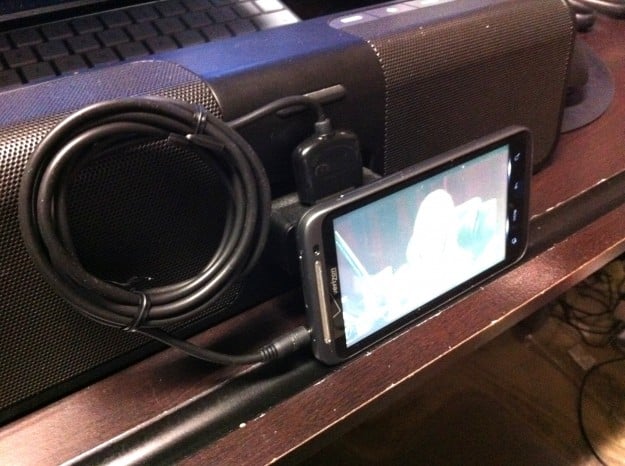 I used it with my iHome iP46 to test the cable. The iHome iP46 is a great battery-powered portable stereo speaker system that has a cradle that works seamlessly with all iPhone and iPod Touch models. With the Dock Input Cable I was able to hook up my HTC Thunderbolt to the dock connector. The music coming out of the iP46  sounded just as good with this setup as it does with iOS devices.
Computers and other audio sources can also be used with the CableJive Dock Input Cable. The 6-foot cable is plenty of length for many simple tasks. It also feels like it will hold up well while being jostled about in a computer bag or pocket. We like the cable and recommend it for iPhone to Android switchers.
We are looking forward to the new version of the Universal Dock Connector that has both a stereo port and a USB port on a 30-pin dock connector so we can charge and listen to music at the same time since the Thunderbolt doesn't hold a charge as long as we'd like.

As an Amazon Associate I earn from qualifying purchases.