How to View Apple WWDC 2014 Keynote Live
Apple watchers and developers are eagerly awaiting the beginning of this year's World Wide Developers Conference (WWDC) that kicks off next week on Monday, June 2 at the Moscone Center in San Francisco. We're expecting to hear much about Apple's latest operating systems for the Mac and for iOS, and there is alway anticipation that we might hear about some hardware news as well. Typically, rumors and speculation start to firm up in the week before the big event and if history is any guide we'll see that start to happen in the next few days.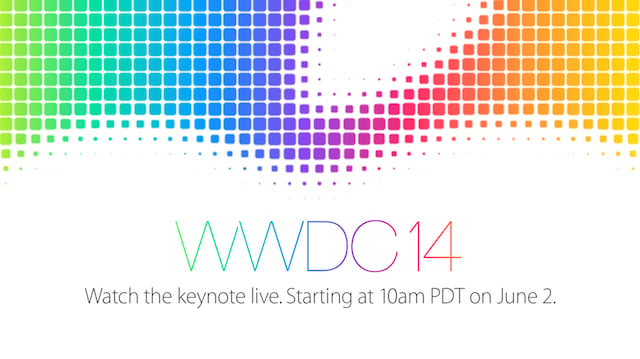 It is also a period in which some rumors become wilder and crazier. What isn't typical in this year's build up is that Apple has announced that the Keynote for the event will be streamed live. Apple has live streamed some of its event announcements in the past, but there isn't usually this much notice given before such an announcement is dropped, so the timing is unusual.
How to view Apple WWDC keynote live.
The event will begin at 10AM PDT on Monday, June 2. To view the stream you need Safari 4 or later on OS X, iOS 4.2 or later on your iPhone or iPad, or QuickTime 7 on Windows to view the stream. Those wishing to stream the event on an Apple TV will need a second or third generation Apple TV with the OS version 5.0.2 or later. We'll post the exact link to the stream here once it is available but here is the link to the website announcing the live stream.
The World Wide Developers Conference is when Apple announces its now annual updates to its operating systems for iOS devices and Mac hardware. New OS releases typically follow in a series of betas to developers as Apple expands testing of what it has been working on. While some eagerly await any announcement of new iPhone hardware, Apple has recently scheduled those type of hardware announcements in the fall. Speculation this year is that we'll hear and see an iPhone 6 announcement in August or September.
Several of the the big questions heading into this year's WWDC are:
Whether or not Apple will make any sort of announcement regarding a possible iWatch or wearable computing device.
Information on the possible acquisition of Beats Audio and how that may integrate with iTunes and iTunes Radio. That rumored $3.2 billion dollar acquisition was leaked two weeks ago, and there is still no definitive word on whether or not the deal will go through.
A possible update to the Apple TV software to allow developers to create Apps for that device.
Whether Apple will announce a new move into home automation using iOS devices as remote control devices. This would be called iOS Home.
iOS 8 rumors continue to swirl around possible split screen multi-tasking; Healthbook-a Passbook like interface for tracking heath and fitness data; improved voice calling via VoLTE or Voice over LTE; as well as a host of other tweaks, additions, and changes to the iOS operating system.
Mac OS X is also scheduled for an update and some reports say that OS X 10.10 will have a larger focus at this year's WWDC than iOS 8 with many planned for features for iOS 8 pushed to an update later in the year or early in 2015. Most speculate that OS X 10.10 will feature an end-to-end redesign similar to the scope of the changes that occurred between iOS 6 and iOS 7 last year.
Both iOS 8 and Mac OS X 10.10 are expected to be released this fall along with hardware updates. Note that Apple recently opened up the beta for OS X 10.9.3 to the public after it had undergone several revisions during the beta process exclusively with developers. There is no word yet on whether Apple will follow a similar course with OS X 10.10  and to date there has not been a public beta of any version of the iOS operating system.
Developers wishing to participate in the beta process need to enroll as a developer with Apple for either iOS or Mac. The cost of each is $99 per year.