How to Watch 2015 College Football Bowl Games on Android
The NCAA College Football season is coming to an end, but that also means all the big BCS Bowl games, college football playoffs, and the National Championship are all up next. And while most will be catching the games at home, those looking to enjoy college football bowl games live on Android will want to read on for a few easy ways to catch all the action.
A few big college bowl games have already been played. Utah dominated BYU for a few minutes, and got a win, and the Military bowl game is going on today, December 28th. However, the next few weeks will be filled with big games and the college football playoffs will decide who goes to the championship.
Read: How to Get NFL Sunday Ticket Without DirecTV
With 40 bowl games and the National Championship, there is still a lot of football left to be played. Here's a list of all the College Bowl Games, when they'll start, what channel and some predictions, and below are a few ways to help users live stream all the games live on Android smartphones, tablets and more.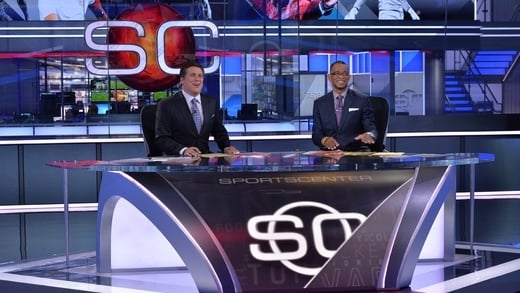 While it looks like Alabama may be going to the big game this year, they'll have to go through another excellent team during the College Football playoffs. A new system that has been needed for years. Now that we have 40 bowl games and the playoffs, catching each game will be more important than ever.
If you're looking to live stream any of the college football games live to your Android smartphone or tablet, legally, we have you covered. There are multiple ways this can be done, but below are some of the easiest and safest methods, not to mention our favorites.
Watch ESPN
First up is WatchESPN. And while not every game will be on ESPN, most will be, and they'll have coverage and replays of the others throughout the week. WatchESPN is the best option to stream college football live. It covers everything from ESPN, ESPN 2, 3, classic, and tons of other channels, not to mention the occasional NBC or CBS game as well. You'll need to be a paying subscriber to one of the many cable providers they support in order to stream games, but once signed in you'll have access to tons of content.
WatchESPN has tons of information, news, highlights, and of course live-streams, and works with the Google Chromecast as well to mirror what's on your phone to an HDTV if needed. The full list of supported channels is ESPN, ESPN2, ESPN3, ESPNU, SEC Network, SEC Network Plus, ESPNews ESPN Deportes and Longhorn Network is determined by your TV provider. Simply sign into COX, Time Warner or any of their supported cable providers, and all the games will be available to live stream. Use caution though, as this can drain your monthly data fast. We'd recommend a WiFi connection.
Users can also catch most of the games on a PC or laptop by going to watchESPN.com, or using the same app for iPhone.
CBS Sports
The official CBS Sports app for Android isn't the best, but a few bowl games will only be on CBS. This app has a lot of original content, aside from what ESPN delivers, highlights, and of course live-streaming for the few games they'll host. Games televised on CBS can be streamed to Android tablets with the app, or on CBSSports.com as well.
It looks like most of the CBS-hosted college bowl games have already aired, but this is still a great app full of original content for those die-hard college football fans.
Watch ABC
The Citrus Bowl where Michigan will face-off against Florida is a big game, one you won't want to miss, and it's on ABC. The company does have a Watch ABC app, but live streaming is only available in select cities. So this won't be ideal for everyone. That said, it's possible the game will be streaming on WatchESPN, so be sure to check that as well.
Watch ABC has plenty of original TV series, shows, movies and more, and should stream the Citrus Bowl as well. There is only one bowl game ABC is hosting, but it's a big one so grab the app below and be ready. Users will need to sign into a supported cable provider, as usual.
Users won't need the Fox Sports Go app, as they aren't hosting any College Football games, but it will come in handy during the NFL Playoffs, so we'd recommend getting that app as well.
Big games like the Rose Bowl, Sugar Bowl, Alamo Bowl and even the College Football National Championship will all be on ESPN. What that means is all fans will want to start with the WatchESPN app, and then go from there. As more details are releasing regarding games, the playoffs, and lives-streaming, we'll update with additional information. Launch WatchESPN and enjoy some college football as the season comes to an end. It's also available for Windows Phone, Roku, Xbox One, 360, and more.