How to Watch NFL Football Live on Android
The 2016-17 NFL season is in full swing, Brady is back, and the injuries are piling up. This guide explains how to watch NFL Football live on Android smartphones and tablets. Use one of the many different options below to catch the action no matter where you are.
The season started out pretty exciting, with a lot of teams going undefeated that no one expected, or rookies playing strong. Like the Vikings without Teddy, or the Eagles Carson Wentz looking like a veteran out of the gate. Similar to Dak Prescott.
Read: How to Get NFL Sunday Ticket Without DirecTV
The choices are still somewhat limited when it comes to watching NFL football live on mobile, but the past two years have really improved. Most will cost money, or at least a subscription to a cable provider, but it will allow users to enjoy NFL games on smartphones and tablets.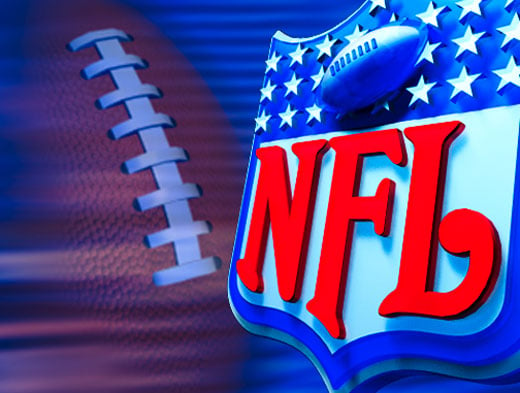 How to Watch NFL Live on Android
There are a wide array of options for watching football this year, and many of them have been available for quite some time, but have slightly changed. Of course having DirecTV and the Sunday Ticket helps, and you can get their Android app here, and above we went over how to get the Sunday Ticket even without DirecTV.
DirecTV has three different packages for those who want to get the Sunday Ticket but don't have DirecTV. Starting at $99 for college students, and $249 for the entire year on smartphones, tablets and computers using the To Go package. Simply sign up, download the app, and enjoy almost any game you'd like.
However, if you are a DirecTV subscriber and have the NFL Sunday Ticket, you'll need the Sunday Ticket MAX package in order to stream games to mobile devices. The regular package is for your TV, while the Max subscription unlocks the mobile app.
Read: NFL Sunday Ticket vs Sunday Ticket MAX
The Sunday Ticket remains the best way to enjoy the NFL season at home, or on mobile devices, but it's also the most expensive. AT&T now owns DirecTV, and has some nice incentives for those who bundle both home TV and mobile plans into one. Including unlimited data plans, or watching DirecTV without using data.
NFL Mobile
Another solid option for those using the nations biggest network, is NFL Mobile with Verizon Wireless. For just a few dollars a month, most Thursday, Sunday, and Monday night games can be enjoyed on smartphones and select tablets. NFL Mobile will display all current Live games, and it has a redesigned easy to use "Watch Now" button below each game.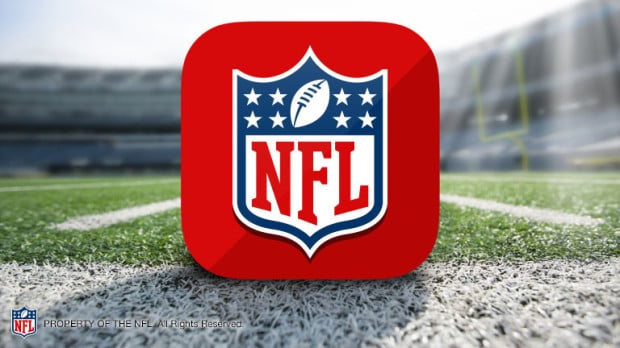 NFL Mobile has live video, highlights, analysis, team tracking, fantasy alerts, and live video of the show "Fantasy Live" as the season continues. The App is still great for those who aren't on Verizon because of all the content, you just wont get live real-time streaming unless you're a Verizon customer. This really needs to be available from all carriers, but that will never happen.
Speaking of Thursday Night Football, a bunch of them will be streaming live on Twitter this year. So just tune in and watch it that way.
NBC Sports Live Extra
The NBC Sports Live Extra app streams all Sunday night NFL games live on iOS, Android, and your PC if you'd like to catch the games that way. All Sunday night NBC games should be streaming live through this app. I didn't even need to sign into my Cox account, like some others require, but I did it anyways to get full access just in case. You will be required to sign into your cable provider account at some point to use this.
Sling TV
Over the past year Sling TV has burst onto the scene as the first true online TV streaming service that's worth using. It's provided by Dish Network. Sling has been praised over and over again for being a $20 a month TV service with just enough to make it awesome. It's basically a service that ditches the hundreds of channels no one uses, and sticks to 30-40 of the ones you do like, for a low monthly price and no contract.
Sling TV recently announced the regular "Sports Extra Pack" add-on now has NFL Network and NFL RedZone, giving us tons of Football for only $5 more a month as an add-on. Considering the base package already has Fox and ESPN, for under $30 a month Sling TV is an excellent option for Football fans.
I've been using it for over a year and it has replaced my cable TV service. Here's our full review, although without some of the more noteworthy recent updates. It now allows for streaming to multiple devices at once and has tons of channels. I'd highly recommend Sling TV to anyone, and of course to Football fans. You may not be able to watch Thursday Twitter games though, restrictions are frustrating.
Fox Sports Go
Above we mentioned most require a cable subscription, and this is especially true with Fox Sports Go. It supports most major TV providers. This is called a paywall, where you need to sign in and verify your cable subscription to get access. Fox Go doesn't work on smartphones, but the app for iOS, Android tablets, Kindle, Windows Tablets and more all will stream Sunday games being played on Fox.
Fox Sports Go streams most sports live to smartphones, but with the NFL restrictions you'll only get them on your Android tablet. It also gives viewers access the Nascar, MLB, and other sports. This will be my go-to app for much of the 2015 season considering I'm a Cox cable customer.
NFL Game Pass
The NFL understands mobile is a big market, and they're slowing integrating more options for mobile users. In prior years there was a Preseason Pass for tablets, a regular Game Pass and Rewind, but everything has been condensed into one package for 2016.
It's called the NFL Game Pass for $99.99 and it's good until July of 2017. This gives users access to live stream games all season long (except what's airing locally in your area) and much more. Game Pass will stream all regular season, Playoff, and Super Bowl games after they air, not live. So while this is included in our roundup, you won't be watching any of the games as they happen. Only after the whistle blows and the game is over.
You can watch most games in about 30 minutes with a condensed option without pauses or commercials, but I enjoy the huddle and entire experience personally. Fans can hide the score as they watch, see Coach film and more. The Archive goes back to 2010 with every game for those interested, and you'll be able to watch all 65 games.
NFL Mobile Android Link (Game Pass is built into NFL Mobile)
WatchESPN
ESPN doesn't usually air NFL games, but the WatchESPN Android app is a great option as they often times show games from other channels, and this will include some NFL football games during the 2016 season. Not to mention this will air tons of NCAA College football games. You'll need to be a subscriber with one of their many accepted cable providers. Simply sign into your cable account on WatchESPN, and stream games live to your smartphone or tablet.
The app works great and supports Google Chromecast, meaning users can cast the game to an HDTV or bigger screen at home. I'll be using this to watch BYU play all year during the College football season.
Slingbox
The Slingbox and Slingplayer is another option for those who own one. It's a device that connects to a users TV service at home, work, or anywhere with an internet connection and then streams it over Slingbox servers. The mobile app is $15, but if you already have this setup, you'll be able to stream all the NFL games with ease to any mobile device or browser. Just tune into any of the channels with a game you'd like to enjoy, and stream it to your device of choice through your home TV and the internet.
This option isn't cheap, but Slingbox is popular because it works well. This won't give you all the games, but whatever you could enjoy at home can be streamed to your device of choice.
Cable Apps
Last but not least, are apps offered up by cable companies themselves. Like Contour from Cox, which lets subscribers tune in to 100's of channels they get at home, on a tablet. Contour doesn't work on smartphones, but all you'll need is a WiFi connection (or tether from your phone) and a tablet to enjoy games on Fox, CBS, ESPN and more.
The same type of option is available from many other cable providers. Some have restrictions and limitations, some allow smartphones, but give them a try and see what works best for you.
These are just a few of many cable provers that offer pretty excellent apps to enjoy live TV on Android smartphones and tablets. These apps deliver tons of live TV, not just sports, but of course that's what we are focused on here today.
Our first suggestion would be to use the Sunday Ticket. If your not a DirecTV subscriber you can still get it. Otherwise try your cable providers app, NFL Mobile, and everything else mentioned above. Remember, blackout restrictions may still apply in a lot of situations. May the best team win.