How to Watch NHL Games Live
The NHL season is well in full swing right now and here's how to watch all the action for the remainder of the season.
In order to watch NHL games, you don't need a television with an antenna or cable subscription. Instead, you can actually stream games live on your mobile device or computer.
There are a lot of games this season, so you should be able to keep yourself busy through the remaining winter months. Plus, the Chicago Blackhawks will aim to defend their Stanley Cup title from last season, which was their third Stanley Cup victory in five years.
Whether your favorite team is playing tonight or you just want to watch some classic hockey for the fun of it, there are multiple ways to watch the games live. Here are a few notable options that you can choose from.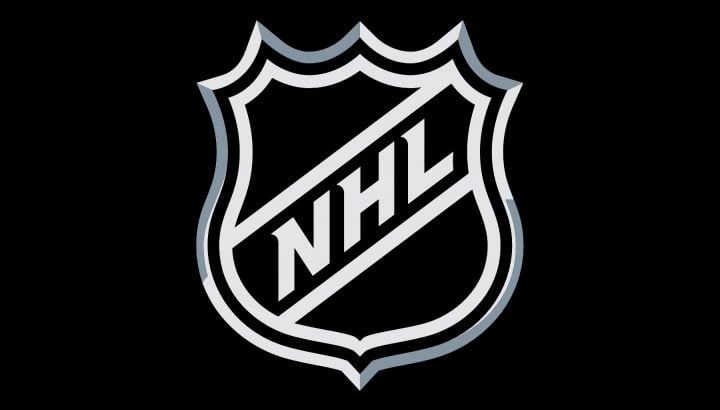 Of course, as with any sports streaming options, the selection is rather limited and there are a ton of things you have to be aware of in order to actually watch games live on anything but your television, including all of the fine print that you'll want to read. Thankfully, it's getting better and better every year, but it's still not where consumers probably want it.
Either way, here are a few ways you can watch NHL games live.
On Your Television
If you already have cable, that's most of the battle right there, and you're good to go. Most hockey games that air on national television can be viewed on NBCSN, NHL Network, Sports Net One, CBC and TVA. However, many games also air on local channels, and that's where the channels can vary greatly.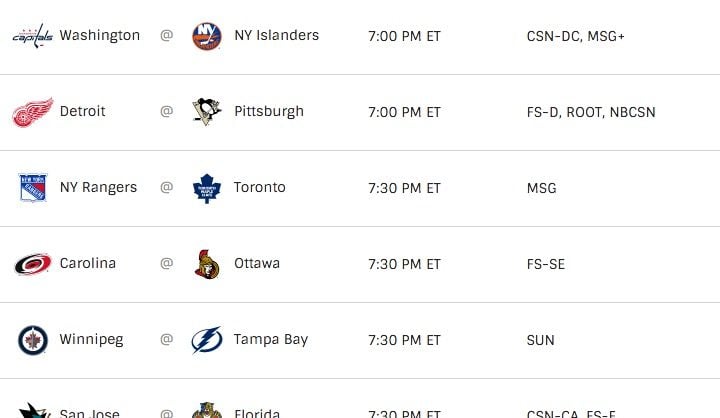 If you don't have cable, which isn't too surprising to hear since so many people are getting rid of it in favor of streaming options, you're not completely out of luck, but it won't be as easy as flipping the channel on your remote.
Streaming Online
There are several ways you can watch live television on your computer, and there are a few somewhat shady websites where you can live stream NHL games. One website that comes to mind is Stream2Watch.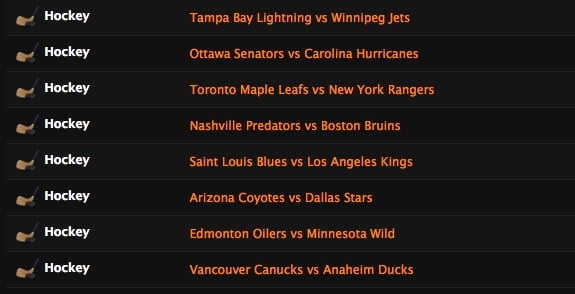 You can live stream sports, as well as specific channels in order to watch a specific television show that comes on. It's also a good idea to enable some sort of ad blocker when accessing these kinds of websites, as they're usually littered with advertisements.
Of course, this practice is illegal for the most part (not for you, but for the website providing the service), so if you don't feel comfortable doing this, we don't blame you. However, your options get even slimmer from there.
NHL.TV
If you want to stream NHL games on a device that isn't your television, NHL.TV is the way to do it. The service is available for all sorts of devices, including gaming consoles, Apple TV, Roku, Android, iPhone, iPad, and even your own computer.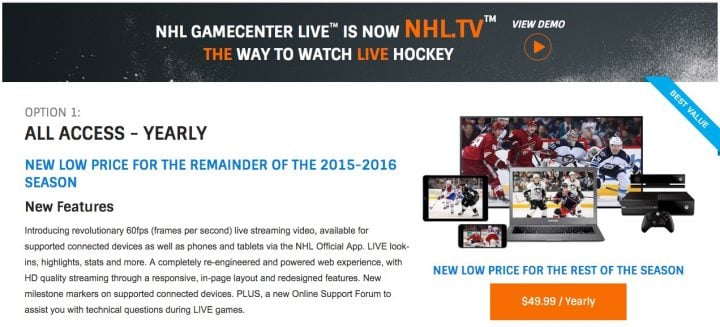 However, this option is definitely not free. You'll have to pony up either a one-time charge of $50 for access to the entire remaining NHL season, or you can dole it out $25 every month until the end of the season. You can choose a single-team package for just $40.
One big caveat, though, is that you'll have to deal with blackout restrictions. This means that if you live near the team you're wanting to watch, you won't be able to. This is to get more people to the stadium to watch the game, rather than just stay at home and watch it on the TV (and it also has to do with broadcast licensing rights and a whole bunch of other nonsense). It's a clever move for the parties involved, but it's really annoying for us fans.
Luckily, there are easy ways to bypass blackout restrictions, so if you want to take the effort to watch your local team play on NHL.TV, it's certainly worth it.

As an Amazon Associate I earn from qualifying purchases.