How To Watch Sony's PlayStation 4 E3 Press Conference
Today at 6 p.m. PT/9 p.m. ET Sony will hold it's pre-E3 press conference to show off the PlayStation 4, and presumably the future of the Vita and PlayStation 3. Anyone can watch the presentation from the comfort of their own home.
Sony will finally show off the PlayStation 4 during its E3 press conference. The company famously refused to show the plastic box that holds the PC-like architecture at its reveal event back in February. So far the company only released a 30-second teaser showing close-ups of vents and lines of the console.
During the press conference Sony will show off more games than it showed at the first PS4 event. Former Halo developer Bungie will show off gameplay footage of its new shooter Destiny at the event, and Sony likely has a few surprises planned.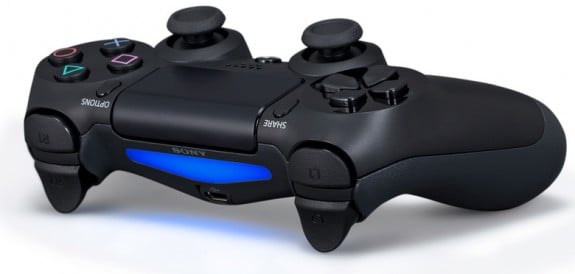 Online
Sony will stream the PlayStation 4 E3 press conference online on playstation.com, giving everyone a chance to watch it. The stream should work on mobile devices as well a desktops and laptops.
The E3 Insider website will also livestream Sony's press conference, though it will only work on machines that run Flash. The E3 website will also stream EA, Ubisoft and Microsoft press conferences throughout the day.
GameTrailers will also livestream the presentation online as part of its 12 hours of pre-E3 online broadcast. The stream will also have commentary on what to expect before the presentation and commentary about what Sony shows after the event.
PlayStation 3
Like the PlayStation 4 launch event, Sony will stream its E3 press conference to all PlayStation 3 owners so they can watch the event from their couch on the TV. The primetime scheduling of the event makes this option great for any gamer with a PS3 on the East Coast.
Vita
Sony will also stream the PlayStation 4 E3 press conference to those gamers with a PlayStation Vita. The option is best for gamers who want to see what it will be like to stream PlayStation 4 games from the console to the handheld.

As an Amazon Associate I earn from qualifying purchases.