How to Watch Sony's PlayStation E3 2014 Press Event
Unlike Microsoft, Sony is going into E3 2014 a winner. That being said, there will be a lot of users watching today's PlayStation E3 2014 press event.
They'll be watching because at last year's event Sony finally found its swagger and beat Microsoft to a pulp. At a time when the gaming community had noticed Microsoft's increasing focus on every kind of entertainment, PlayStation was able to capitalize on that and use it against the company.
It took the stage at its E3 2013 briefing and made it clear that it wasn't following along in Microsoft's footsteps. It brought on scores of independent developers to show that it was in touch with the core gaming community. It had PS4 architect Mark Cerney on stage, explaining why it chose to do certain things with the PS4's hardware and software. Developer after developer took to the stage to share their plans for next-generation titles like Destiny.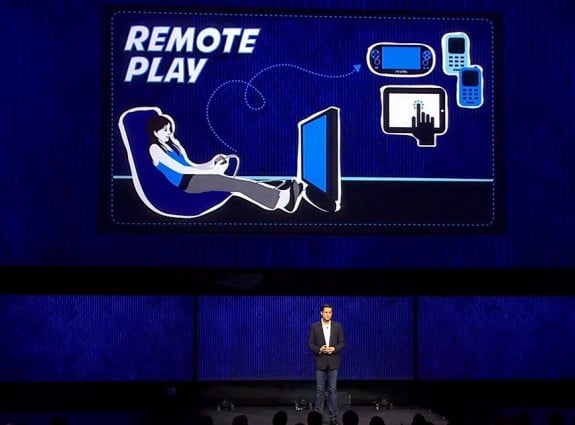 Then, as if to drive the message home, Sony announced that the PS4 would cost $399. $100 less than Microsoft's Xbox One. The stage was set for a win last holiday season. The PS4 easily trumped the Xbox One by being available at cheaper at a cheaper price and by being on store shelves in dozens more countries than the Xbox One is even today.
Read: PS4 Review: From an Xbox 360 & Xbox One Owner
Will Sony be able to maintain its gaming focus and ride it to another successful year against Microsoft's Xbox One? Will the company stay true to its indie gaming and community focus and continue to play up its moves with independent developers and PlayStation Plus?
Here's how to watch Sony's PlayStation E3 2014 press event this afternoon at 5:45 pm.
Online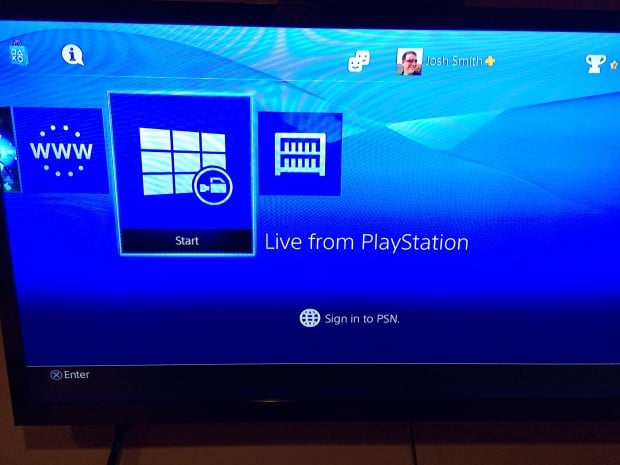 Gamers will be able to watch Sony's E3 2014 press conference online from a variety of different sites. The first is PlayStaton.com, the online home of the entire PlayStation brand of consoles, affiliated games and accessories. Additionally, users will be able to watch on the PlayStation Blog. Strangely enough, Sony seems to be the only gaming-related company who isn't partnering directly with Twitch for a livestream of their event. Instead, users can tune in through the company's UStream profile.
Users can watch the press conference live from their PS4 console too. Of course, enterprising users will likely rebroadcast the direct stream from the event over other streaming sites like Twitch and YouTube.
Mobile
There doesn't appear to be a way for PlayStation owners to watch the company's E3 2014 press event through the PlayStation Mobile app that it debuted last year. Users shouldn't fret though. Since Sony is partnering with Ustream, users should be able to watch the press conference live through any of its apps and services. That includes the Ustream app for Android smartphones and tablets and the accompanying app for iPhone users.
Additionally, users will be able to watch live on the company's PS Vita handheld device.
When
Depending on your locality, Sony's E3 2014 press conference kicks off after dinner. The briefing will officially start with a 15 minute-warm up at 8:45 pm Eastern Standard Time. The conference itself should kick off at 9:00 pm Eastern Standard Time.
Just as Microsoft is offering up some video extras following its briefing, Sony will livestream gameplay footage and more from Los Angeles a few hours before its press conference.
That stream will kick off at 3 PM Easter Standard Time or 12 PM Pacific Standard Time. This stream will include demos, interviews with developers and a few new game trailers. Last week Sony confirmed that dozens of titles would be included in this stream. Though most are independently made a few are very high-profile, like Destiny, the first-person shooter turned online role-playing game that former Microsoft-owned Bungie plans on releasing this year.

As an Amazon Associate I earn from qualifying purchases.