How to Watch Super Bowl 2013 on Android Phones
Super Bowl XLVII arrives this February 3, and fans of their favorite team will be rooting for their team to win the the big game.
Other NFL fans just want to enjoy the spectacle of one of the biggest sporting events of the year. All of our friends will likely talk about the big plays, the entertaining commercials and a half time show with Beyoncé the next day.
For those who don't want to miss the game despite having no TV nearby, we've got a couple of mobile solutions for watching the Super Bowl on a Nexus 4, Nexus 7, Nexus 10 or maybe a Samsung Galaxy S3. These solutions should work on just about any Android tablet or smart phone.
How to Watch Super Bowl XLVII on Android Phones
Official App on Verizon
The easiest option only works for those who subscribe to the NFL Mobile app from Verizon.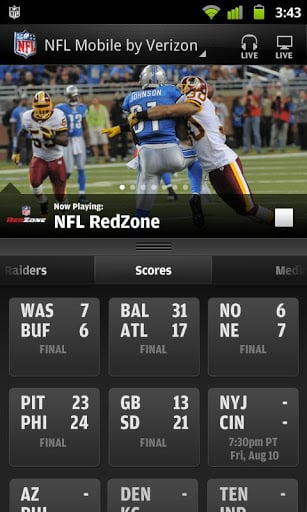 The app lets users who pay the $5 monthly subscription fee watch live NFL games, including the playoffs and Super Bowl XLVII. Also, during the big ramp up the week before the game, you can get news and information about the players and teams.
The app also includes NFL blogs, NFL Network 24/7 and the Pro Bowl game in Hawaii.
Verizon FiOS customers can now take advantage of the NFL Mobile app as well.
Slingbox and SlingPlayer
We often recommend using Slingbox for watching live TV on the go, and the SlingPlayer can give sports fans access to the Super Bowl if one is willing to buy the system. We recently recommended the latest SlingBox to our readers. It connects to a user's TV and television source, whether that's cable, satellite or HDTV antenna grabbing an over-the-air signal.
https://youtu.be/tniJpENDdOM
The app connects to the Sling servers and streams the signal from the SlingBox to the SlingPlayer app. it runs on most Android smart phones and tablets and cast $29.99 in addition to the cost of the hardware.
Unfortunately there's one app for the phone and a separate app for tablets, and each one costs $29.99. The box costs about $300.

As an Amazon Associate I earn from qualifying purchases.