How to Watch the Android 4.3 & Nexus 7 2 Event Live
Google's Android 4.3 and Nexus 7 2 event will start at 9 AM Pacific, 12 PM Eastern today in San Francisco where Sundar Pichai is expected to introduce the latest version of Android and a new Nexus 7 2 tablet.
Android 4.3 leaks already detail a collection of small system tweaks, a new camera app and support for a new Bluetooth standard that should open the way for smart accessories.
The Nexus 7 2 should also take the stage as the successor to last year's Nexus 7, bringing a better looking screen, slimmer profile and a rear facing camera as well as a slightly higher price.
Update: Official Google Press Event July 24th Live stream video added.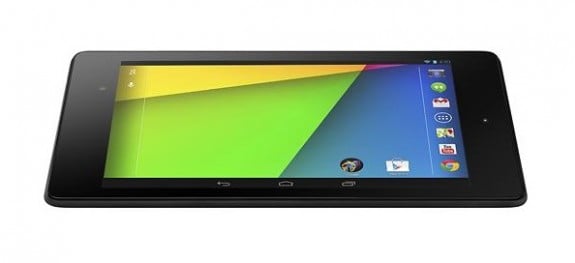 We don't expect Android 5.0, a larger Nexus 11 tablet or a new Nexus 5 smartphone at the event, but current Android users will still get to see new features that should eventually arrive on their phones and tablets.
Google will offer an Android 4.3 & Nexus 7 2 event live stream according to the event invitation. This should allow everyone to watch from home or from a phone or tablet.
Watch the Google Nexus 7 27 Android 4.3 Event Live
https://www.youtube.com/watch?feature=player_detailpage&v=GZzS6BxHEns
Unlike apple events which only work on iOS and Mac devices,  the Google Android 4.3 and Nexus 7 2 event live stream works on any device that can play YouTube.
Follow Android 4.3 & Nexus 7 Live Blogs
For users that cannot watch a live Gotta Be Mobile will be bringing the news as it happens and other publications will be providing a live blog of the event.
Ars Technica plans a Breakfast with Google liveblog that should help users who cannot listen or watch stay up to date while pretending to work.
Read: Android 4.3 & Nexus 7 2 Launch: What to Expect
During the event, look for a new Nexus 7 2 tablet with a high resolution display, the latest Android 4.3 software, a new processor and a rear-facing camera. Based on leaks the Nexus 7 2 release date is likely set for July 30th.
Google will also very likely announce Android 4.3 updates for the Nexus devices, which could start rolling out that day to select Nexus devices like the Nexus 7 and the Nexus 4. The HTC One Nexus and Galaxy S4 Nexus editions on Google Play could see a roll out soon after. Other Android users will likely need to wait for manufactures to get on board and to get carrier approval, but it looks like some companies are already shifting from Android 4.2.2 updates to Android 4.3.

This article may contain affiliate links. Click here for more details.