How to Watch the NBA Finals Game 6 on iPhone & Android
The NBA Finals are into Game 6, so here's how to watch all the action on your iPhone or Android device if you won't be around a television.
This year, the Cleveland Cavaliers and the Golden State Warriors are facing off for the Larry O'Brien championship trophy, and Game 6 starts tonight at 9pm on ABC for those who will be watching it on television. Otherwise, there are ways you can catch all the action on your mobile device.
The Cavaliers haven't been to the NBA Finals since 2007, but with LeBron James back on the team, Cleveland is aiming to win its first national championship ever. The Golden State Warriors have gone even longer without an NBA Finals appearance, with 1975 being the last time the California-based team competed for the coveted trophy. However, Golden State has won NBA titles three times in the past, and they're looking to make it four, especially with Stephen Curry's help.
All NBA Final games will be broadcasted on ABC, meaning that if you have the ability to get over-the-air channels with an antenna, then you'll be able to watch all seven games if it gets to that point.
However, if you'll be on the road and away from home, then watching the action on your iPhone or Android device is about the only other option. Here's how to watch the NBA Finals live on iPhone and Android.
WatchESPN
Perhaps the best option for streaming the NBA Finals is by using WatchESPN. The app is available on iOS and Android, as well as in the web browser that you can access on any computer.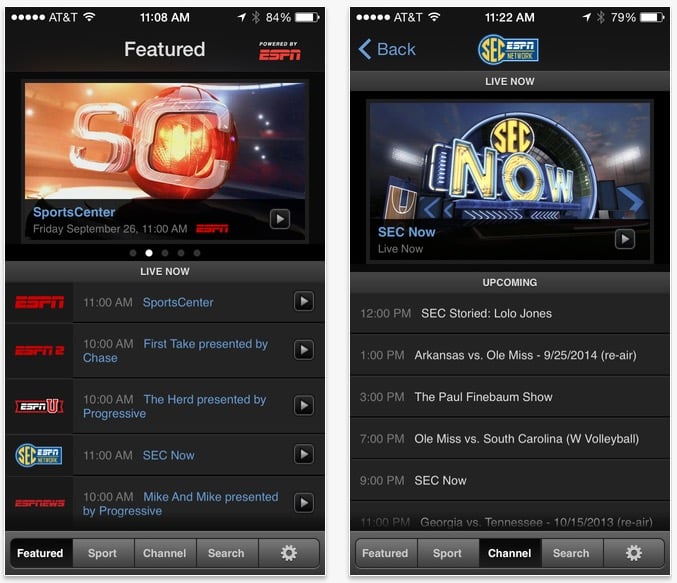 WatchESPN will live-stream all seven games of the NBA Finals, but the app will also provide an "NBA Finals Preview" two hours before every game, as well as a look at the "NBA Pre-Game Warm-Up Camera" starting at 8PM, which will give viewers a unique look into the game before it starts.
The app will also provide the game en Espanol for any Spanish-speaking viewers.
One thing to be aware of, though, with WatchESPN is that while it's free to use and doesn't require that users pay for the service, it does require that you have a cable subscription in order to live stream content within the app.
WatchESPN has a list of accepted cable providers that you can look over and see if you're eligible. If so, you simply just enter in your cable subscription account information in the WatchESPN app and then you'll instantly get access to live streaming and other features within the app.
Watch ABC
Another live streaming option is ABC's own Watch ABC live-streaming app. Unfortunately, it's only available to live stream in certain locations around the US, including Chicago, Fresno, Houston, Los Angeles, New York City, Philadelphia, Raleigh-Durham, and San Francisco. Plus, just like with WatchESPN, you'll need a cable subscription in order to use the app for live streaming.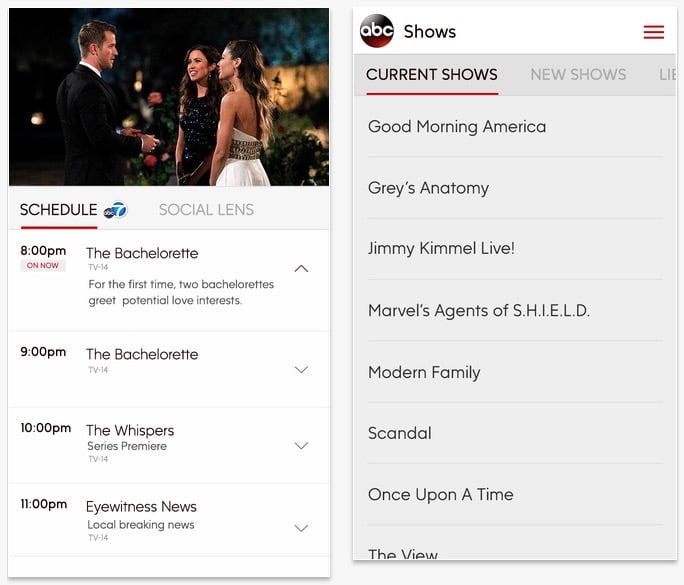 In any case, Watch ABC will provide a pre-game show starting at 8:30PM and will then show the game starting at 9PM. Since all of the NBA Final games will be broadcasted on ABC, the channel has exclusive streaming rights when it comes to live streaming, which means that NBC, CBS, FOX, etc. can't live stream the game on their respective mobile apps.
Other Options
Unfortunately, the NBA Game Time mobile app, which allowed you to live-stream regular season games, will not be live streaming the NBA Finals, so you're stuck with either WatchESPN or Watch ABC, but the former option is probably your best bet, as it isn't restricted to specific regions like ABC's app currently is.
If you want to stream the game on your computer in the web browser, both WatchESPN and Watch ABC allow you to do this, although the same restrictions apply.
However, there are some streaming sites that let you watch live sports for free with no restrictions. One of the websites that's quite popular for this is Stream2Watch. You can stream live sports on the site, including the NBA Finals.
However, one thing to be aware of is that usually these type of sites have a ton of ads, so it's a good idea to get AdBlock Plus and let it do its thing. The ads can hinder the viewing experience significantly, so it's always a good idea to have an ad blocker handy with these sites.
Furthermore, you probably won't get a great picture, so don't expect the best streaming quality from these streaming sites. Most of them don't offer HD quality, so you'll most likely have to put up with a standard-definition signal.