HP Hints Windows 8 Tablets, Rejects Android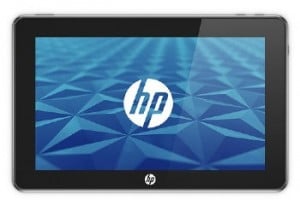 The owner of webOS announced in an interview that it was still open to the possibility of a tablet running Microsoft's next-generation Windows 8 platform, though HP is firmly rejecting any notion of a tablet running the rival Android mobile operating system as it has its own in-house webOS platform, which it had acquired with its buyout of Palm for $1.2 billion.
In an interview with Fast Company, HP executives firmly stated, 'We don't do Android,' but left room open for discussion on a potential tablet with Windows 8.
The rejection of Android is nothing new. After HP had acquired Palm and its webOS operating system, the company quickly announced that it would be withdrawing its support for both Android and Windows Mobile/Windows Phone moving forward in an effort to dedicate resources to its own platform. Since then, HP has announced to the world of its commitment to webOS as it intends to place the mobile OS on all of its desktops, laptops, and printers as well as mobile smartphone and tablet products.
When Fast Company asked HP of a Windows 8 tablet, the company does not deny of that possibility. Instead, executives either refused to answer or changed the topic. However, HP's Richard Kerris was a bit more explicit in his response:
"Because of our relationship with Microsoft, anything is possible," Kerris says. "If we have a huge customer base that says we need a Windows 8 tablet, by all means, we'd listen."
The company says that its Windows 7 Slate 500 tablet 'has been doing quite well,' so it could mean that HP may be looking to offer customers a follow-up with Windows 8.

As an Amazon Associate I earn from qualifying purchases.