HP Working on Tegra 4 Android Tablet, Smartphone Coming 2014?
Rumors are surfacing that HP may choose to release a quad-core tablet running NVIDIA's Tegra 4 CPU and a smartphone in 2014 with Google's Android operating system rather than the webOS operating system that it had acquired along with Palm. According to Read Write, HP's tablet will be arriving sometime soon and may be among the first slates to run on the Tegra 4 platform. While the tablet will debut soon, HP's smartphone may not arrive until sometime in 2014 according to earlier statements by CEO Meg Whitman.
The tablet has been in development since before the Thanksgiving holiday, according to the publication's unnamed source. It's unclear about the timing of release for the tablet. Tegra 4 was only recently announced at the beginning of January at the Consumer Electronics Show.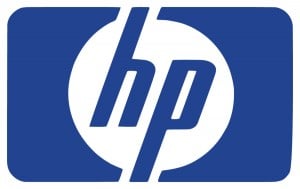 HP's last tablet was the HP Touchpad, which ran on Palm's webOS operating system. After tepid sales, HP abandoned the hardware and started a series of fire sales of the tablet.
As to the smartphone, it's reported that HP is exploring various avenues for a smartphone. Meg Whitman had previously stated that mobile will be important for the company, but did not give further indications of how HP will tackle the smartphone space and differentiate its product from competitors. The good news is that HP will likely have a few employees from Palm still to work on the mobile category.
In the past, HP had released PDAs–and eventually digital assistants with modems as precursors to the modern smartphone–running Microsoft's Windows Mobile and Pocket PC operating systems. Those OSes were later scrapped for Windows Phone. HP had dabbled briefly with Android in relating Android-based printers, but later scrapped plans for Android in an effort to focus on webOS. Subsequently, HP abandoned webOS hardware plans after ambitiously stating that it hopes to put webOS in everything from printers to PCs. The company did receive strong criticism from the community about abandoning webOS too quickly and not giving it a decent chance to fight on the market. Even though webOS was attractive and functional, it did not receive the same kind of traction that iOS and Android gained.
The most recent smartphone HP released in the U.S. market was the HP Veer 4G.
HP's most recent collaboration with Google resulted in a Chromebook.