HP's WebOS Device Promos Starting in September?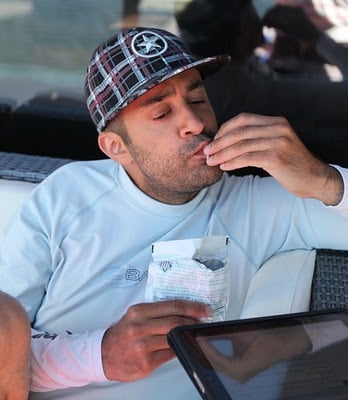 There have been a ton of rumors about what HP plans on doing with WebOS and it looks like we'll soon have some answers.Rahul Sood, an HP executive and former CEO of Voodoo, wrote up his thoughts on WebOS over at HP's Next Bench blog. Not surprisingly, he had a lot of good things to say about WeBOS, but the biggest nugget of information is that he's coming down to the Bay Area in September and we'll start to hear more from  him.
Why is Rahul Sood coming to the Bay Area significant? Well, the guy likes to work from home. He has a pretty sweet home office up north in Canada that he prefers to work out of. It's usually stocked with prototypes and one-off PCs, which he's shown me in the past via video chat.
We haven't received any official invites yet, but I assume HP will be rounding up tech writers and analysts in the coming weeks to show off WebOS devices. Rahul Sood is a good spokesperson and may be the face of HP's WebOS efforts.
Palm is exciting because HP finally has control over the entire device and developing ecosystem, from hardware to software. I would also argue that webOS is the best mobile operating system out there, and I'm not the only one who thinks this. It's so slick, and it offers way more flexibility than other mobile operating systems. Take it from someone who has every phone you could possibly imagine or want (including a Vertu and even that B&O Serene). I've been around the block, tried them all.

The Palm deal is of huge strategic significance to HP, and we don't plan on losing the battle.
It'll be very interesting to see what HP has up its sleeve. Do you think it can compete with iOS4, BlackBerry6, Android and Windows Phone 7? The first indication will be to see which carrier(s) picks up the new devices.

This article may contain affiliate links. Click here for more details.