HTC Announces HTC Merge, a World Phone Android Device for CDMA Networks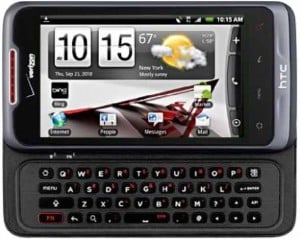 After months of leaks and speculations, HTC has formally announced the HTC Merge, a handset along the lines of the T-Mobile G2 and the Sprint HTC EVO Shift 4G in the U.S. The device, however, will be geared towards CDMA networks, like those operated by Sprint and Verizon Wireless, and will be a world phone so that users can roam onto GSM/HSPA networks while overseas.
The HTC Merge will feature a 3.8-inch touchscreen, 5-megapixel camera, and slide-out keyboard in landscape orientation. It will feature Android 2.2 along with the proprietary HTC Sense user interface. The device is HTC's first CDMA Android world phone.
HTC did not announce specific carriers that will offer the Merge, but the company did say that the device will come to North American carriers in Spring 2011. The device was previously rumored for Verizon Wireless and early shots of the device in the past came with Verizon branding.
Like the G2 and EVO Shift 4G, the Merge will feature a number of wireless sensors and radios.
At the San Francisco, California reader meet-up, Engadget had posted its hands-on video of the HTC Merge, which is embedded below:

As an Amazon Associate I earn from qualifying purchases.