HTC Bootloader Unlock Process Gets Detailed
Way back in May, HTC announced that it would be unlocking the bootloaders on all of their upcoming phones and even on a few of the company's new ones including the HTC EVO 3D and HTC Sensation 4G. They just didn't explain how it was going to be done exactly. That is, until last night when it posted a lengthy explanation on its Facebook page about the web tool that the company is going to be providing to owners of future HTC handsets.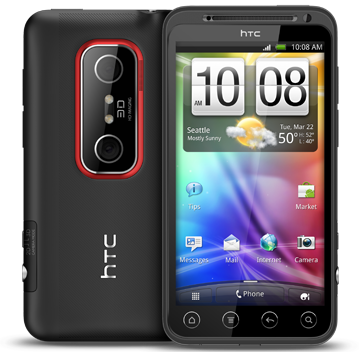 That's right, HTC will continue to keep the bootloaders on their phones locked, and it will be up to you to decide whether or not you want to go through fairly painless process of unlocking your bootloader. There's a little bit of a catch though. HTC says that the process might void all or parts of your warranty so you'll want to make sure that it doesn't before you take the plunge.
Here is HTC's full statement:
**UPDATE 8/3/2011**

Since our last update, many of you have asked how the bootloader unlocking process will actually work, and in particular why HTC's most recently released devices still have a locked bootloader. Rest assured we're making progress toward our goal to roll out the first software updates in August to support unlocking for the global HTC Sensation, followed soon by the HTC Sensation 4G on T-Mobile and the HTC EVO 3D on Sprint. Because unlocking the bootloader provides extensive control over the device and modifications may cause operation, security and experience issues, new devices will continue to ship locked but will support user-initiated unlocking using a new Web-based tool.

So how will this work? The Web tool, which will launch this month, requires that you register an account with a valid e-mail address and accept legal disclaimers that unlocking may void all or parts of your warranty. Then plug in your phone to a computer with the Android SDK loaded to retrieve a device identifier token, which you can then enter into the Web tool to receive a unique unlock key via e-mail. Finally, apply the key to your device and unlocking will be initiated on your phone.

We're excited to bring bootloader unlocking to developers and enthusiasts, and we feel this new Web tool will meet your needs and continue to provide customers with the best experience. Thanks to the community for supporting these efforts!
As far as we know, the process will begin in August and we should see this web tool go live either during this month or more likely, at some point in September. Either way, bravo HTC, and Motorola? We hope you're taking notes.
Via: Android Central