HTC ChaCha and Salsa Facebook Phones Now Available for Pre-Order
The wait is almost over for those of you wanting to get your hands on the HTC ChaCha or the HTC Salsa phones with that dedicated Facebook button as Amazon UK has put these bad boys up for pre-order with both phones set for a June 26th release.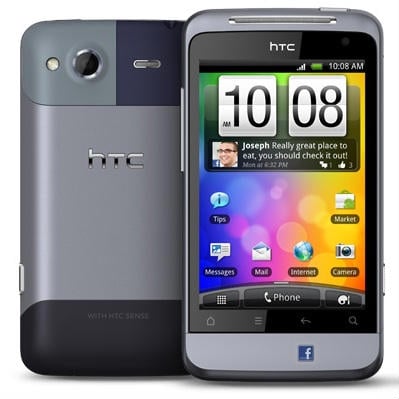 We had last heard from the ChaCha and Salsa back in February when they were announced at the Mobile World Congress in Barcelona, Spain. And while the phones are pretty standard additions to HTC's family of devices, they have one thing that stands out and that is a dedicated Facebook button.
This makes the devices perfect for those that are constantly using the social network and often use it while on the go.
As for the rest of the specifications, the ChaCha will come with Android with HTC Sense over the top and 2.6-inch touchscreen with 480 x 320 resolution and a physical QWERTY keyboard while the Salsa will also have Android with Sense but will come equipped with a 3.4 inch display. Both phones feature a 600MHzp Qualcomm processor and 512MB of RAM.
The ChaCha is going to run you £250 unsubsidized while the Salsa will cost you £320. There should also be some sort of offer with a contract as well if you care to take that route.
You can find the ChaCha pre-order here and the Salsa pre-order here.
(Via Engadget)

As an Amazon Associate I earn from qualifying purchases.