HTC ChaCha Facebook Phone Appears Destined for AT&T (Image)
Are you a social media addict? Do you love the idea of owning an HTC-made device with a QWERTY design? Are you on AT&T? If you answered yes to all of those questions then you probably will be thrilled to know that the HTC ChaCha, a smartphone with a dedicated Facebook button is headed to Ma Bell's bands.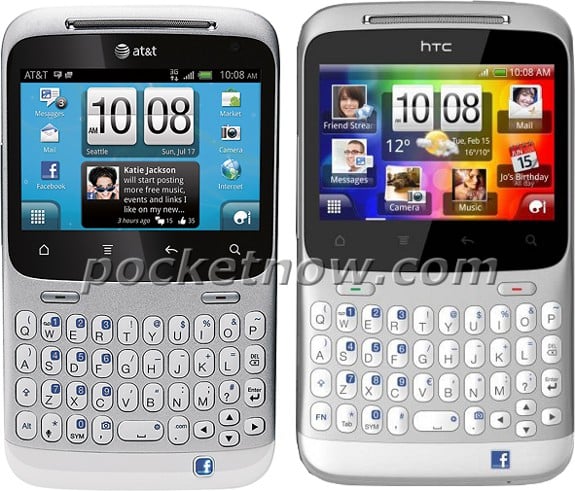 What you see here on the left is the HTC ChaCha as it will look when it hits AT&T at some point in the future. It's pretty much the same as its European counterpart except for a few slight differences. One, the Facebook button has been slightly changed. Two, the keys are re-colored and three, the keys are also slightly re-arranged.
Also, judging by that 3G icon on the image, it looks like the ChaCha won't be a 4G smartphone but instead will take advantage of AT&Ts' 3G network.
As for a release date, a leak has indicated that it might be rolling out sometime during this quarter. The quarter ends when June ends so if AT&T is going to be releasing this during the quarter, it'll be announcing it soon. You might also notice the date on the ChaCha. It reads July 17th. Chalk that down as a possible release date as well.
The ChaCha has already launched elsewhere in the world and it will be interesting to see if the U.S. version comes with the same bump in processor speed that the UK version saw when it arrived.
Via: Pocketnow

As an Amazon Associate I earn from qualifying purchases.