HTC Edge Quad Core Phone Features and Image Leak
We know that quad-core processors are on their way to tablets this year and phones in 2012 and today, we have apparently gotten our first look on one of, if not the first quad-core smartphone that will be coming to shelves in the future. Meet the HTC Edge, which will likely be HTC's first smartphone powered by a quad-core processor and a device that will surely be one of the first quad-core phones to launch.
In addition to the image you see here, we also have some specifications courtesy of Pocketnow that reveal what to expect from a device that will apparently debut sometime in Q1 or Q2 of next year.
The HTC Edge should feature a 4.7-inch HD display which means 720p resolution just like display found on the HTC Rezound, 1GB of RAM, Beats Audio, 32GB of internal storage space, Bluetooth 4.0, and an 8MP rear camera.
It'll also have a Tegra 3 quad-core processor on board.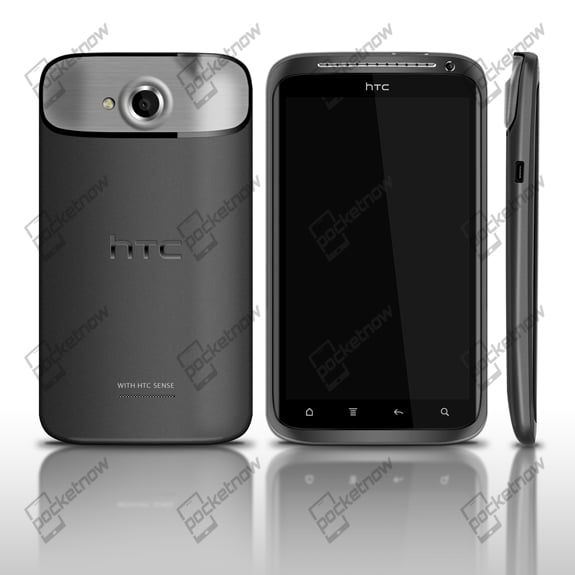 It's also possible that the HTC Edge will be one of the first devices rocking HTC Sense 4.0. No word on 4G LTE support though, only HSDPA, but that doesn't mean that it won't have it when it arrives.
It could be on a carrier-to-carrier basis, much like the Galaxy Nexus.
So, are you going to be passing on the Samsung Galaxy Nexus, HTC Rezound or Motorola Droid RAZR now that you've gotten a whiff of this?

As an Amazon Associate I earn from qualifying purchases.