HTC Edge Quad-Core Smartphone Sees More Details Leak Out
The HTC Edge, a smartphone that very well could be HTC's first quad-core handset, leaked out to great fanfare yesterday. Included in the leak were a run down of the device's rumored specs as well as a gorgeous looking image that surely drummed up excitement amongst Android enthusiasts around the world. And now today, even more details about the phone have leaked out, thanks to BGR, and it's safe to say that this is going to be a beast of a smartphone.
HTC's Edge will apparently sport a 4.7-inch 720p HD S-LCD 2 display with optical lamination. Jargon aside, if this is true, this would make the Edge's display one of, if not the best to ever grace the earth.
It will apparently boast a unibody design, NFC support, 8-megapixel camera with backside-illumination and 1080p video capture, and a 720p front-facing camera.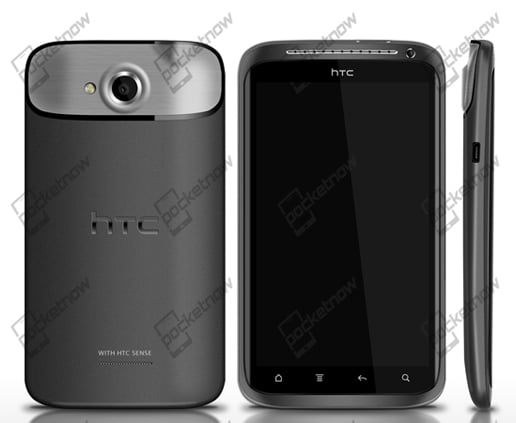 Other features supposedly include a 32GB of on-board storage, microSIM slot, Bluetooth 4.0, a massive 1,800 mAh battery, and Beats Audio. It's also rumored to be powered by a Tegra 3 quad-core processor. In other words, the HTC Edge is a monster.
Of course, there is no word on when we might see this phone but if we had to bet, we'd say that we might see something emerge at CES.

As an Amazon Associate I earn from qualifying purchases.