HTC EVO 3D Disappears from Sprint's Website
In a rather strange turn of events, the HTC EVO 3D, the second EVO handset that Sprint launched back in 2011, has vanished from the carrier's website today without any sort of explanation.
Android Police was the first to discover the disappearance after a search could not find the device. A glance around the website does in fact reveal that the phone has up and vanished without a trace.
There are currently two theories as to why the phone isn't showing up on Sprint's website.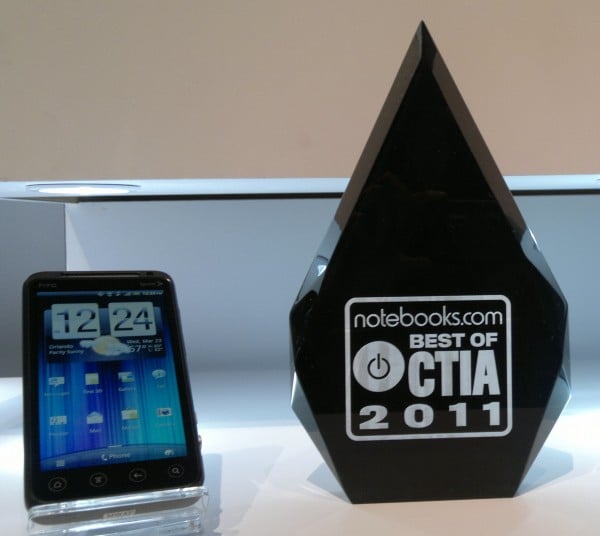 The first, this is a mistake. Sprint might be fiddling with its website and the device might just be temporarily missing.
The second theory is that the device has reached the end of its life (EOL) and the carrier has stopped selling it ahead of the launch of its 4G LTE network. Sprint and HTC just announced the latest version of the EVO series, the HTC EVO 4G LTE, which means that this theory is certainly possible as well.
The HTC EVO 4G LTE can be seen in the video below:
In any event, the device has gone missing at Sprint and it's unknown if it will ever make a return.
The EVO 3D was Sprint's second EVO-branded phone, launching in June of 2011. It replaced the HTC EVO 4G, the carrier's very successful smartphone and the first to launch on its 4G WiMax network.
Sprint recently announced that it will not be releasing any more 4G WiMax enabled smartphones to the public, instead, opting to release 4G LTE devices.
The carrier will be launching its next-generation network later on this month. From the outset, Sprint will offer two smartphones, the LG Viper 4G LTE and the Samsung Galaxy Nexus.
The HTC EVO 4G LTE, the phone that is replacing the EVO 3D and which it announced earlier this month, is rumored to be coming out in May.
Those looking to get the EVO 3D for Sprint can still do so at Amazon.

As an Amazon Associate I earn from qualifying purchases.