HTC EVO 3D Hands On (video)
Like the HTC EVO View 4G, the HTC EVO 3D was rumored to be one of the products that Sprint would announce at CTIA. Sure enough, one of Tuesday's announcements was the successor to Sprint's original HTC EVO 4G and boy, is it an impressive device, so impressive that we awarded it with our Best Smart Phone of CTIA award.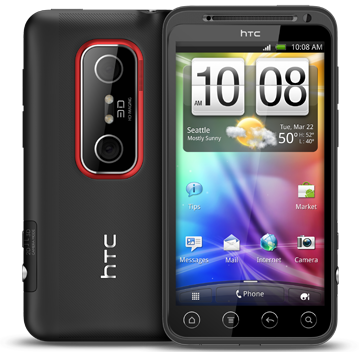 The HTC EVO 3D features a  gorgeous looking 4.3-inch qHD display that was very impressive, a snappy 1.2 GHz Snapdragon dual-core processor that easily handled Android 2.3 Gingerbread, and a gorgeous design that you would expect out of a true EVO sequel.
It also employs a dedicated metal button for the camera which is a welcomed addition from the old HTC EVO. There's also a toggle for 2D and 3D video which will come in handy. Also, it should be noted that familiar kickstand that was one of the iconic features of the original EVO has been removed because there was no space.
Design wise, it's a little on the bulky side but with all of the stuff that HTC managed to pack into this device, it shouldn't be bothersome.
Sprint will be launching the HTC EVO 3D sometime this summer at an unknown price point.
HTC EVO 3D Hands On Video