HTC EVO 3D Now Available on Sprint, Are You Getting One?
Today is a glorious day for Sprint and its customers as a new EVO smartphone, the HTC EVO 3D, has officially gone on sale after what has seemed like an eternity. The phone, originally announced at CTIA, is now available through multiple retail channels and can also be found at several retailers online for $199 on a new two year contract with Sprint.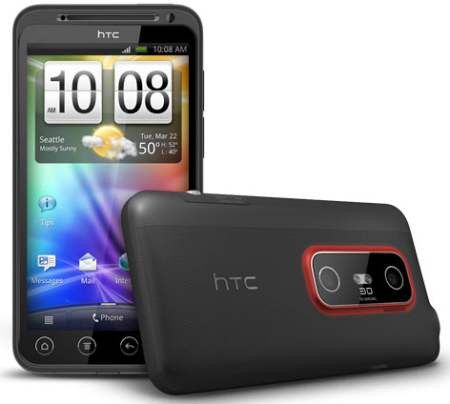 So, just in case you're wavering on buying it, let's just run down the specifications one last time. The EVO 3D features a 4.3-inch 3D qHD screen with 960 x 540 resolution, 1.2GHz dual-core processor, dual rear 5MP cameras, 1.3MP front facing camera, 1080p video 2D video recording, and it will be powered by Google's latest and greatest, Android 2.3 Gingerbread.
If you're wavering, make sure you check out our hands-on video with the EVO 3D from CTIA to get a good look at it in action. You might also want to check out our HTC EVO 3D vs. Motorola Photon 4G which might help you decide which new WiMax phone is for you.
Today's the big day, who is buying? And if you already did, how's the phone treating you?

As an Amazon Associate I earn from qualifying purchases.