HTC EVO 3D Pre-Orders Start at Radio Shack
It looks like we are inching ever so closer to an official release date for Sprint's upcoming HTC EVO 3D as Radio Shack has joined Best Buy in taking pre-orders for the highly anticipated successor to the original HTC EVO 4G.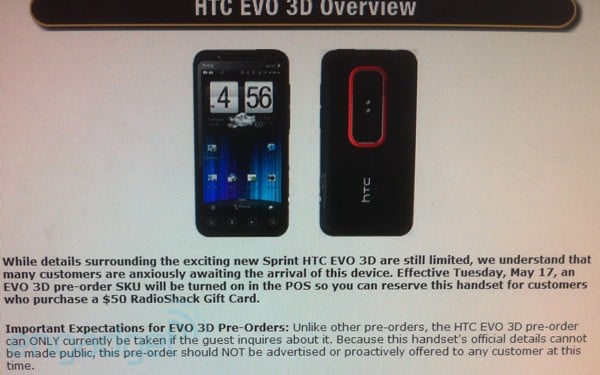 Just like at Best Buy, Radio Shack's pre-order is hush hush, likely because HTC and Sprint have yet to give them a firm release date. If you want to pre-order it from The Shack, you'll have to do it in person after inquiring about the device.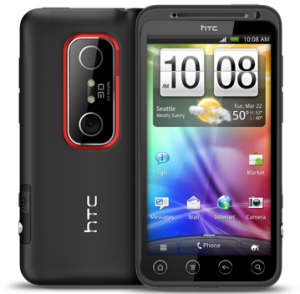 You will also have to pony up $50 for a Radio Shack gift card in order to reserve your device. Presumably, you can use that card when you finally are able to purchase the EVO 3D as of right now, that remains unclear.
Best Buy also requires you to throw down $50 so there are no distinct differences between the two pre-orders.
But, if you have been thinking about snagging one of these early and didn't want to place the order through Best Buy, this is your opportunity to do so.
Via: Engadget

As an Amazon Associate I earn from qualifying purchases.