HTC EVO 3D Price Falls to $50 at Wirefly
If you've been looking for a new quality smartphone and you could care less about 4G LTE or the upcoming array of Android handsets – Nexus Prime, Droid Bionic, HTC Vigor – to name a few, then you might want to have a look at the deal that Wirefly is offering up for the HTC EVO 3D.
Now, before you get too excited, the $50 price tag requires you to sign a new contract. Sometimes that's difficult. But for a phone that's as good and recent as the EVO 3D, I can definitely recommend taking a look at this offer even with the phones peaking up over the horizon.
For those of you with a Sprint contract already, Wirefly has the EVO 3D up for $100. Both prices, for the moment, are pretty much unbeatable especially for a phone that we have had on our list of  top five Android phones since it was released.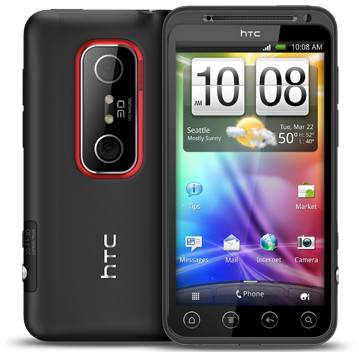 If you're interested in scooping up an HTC EVO 3D for cheap, you'll want to head here to Wirefly and take advantage of it.
I'd recommend waiting until tomorrow though. Sprint and Samsung are going to be announcing the Samsung Galaxy S II.  And you might just fancy it better than HTC's device.

As an Amazon Associate I earn from qualifying purchases.