HTC EVO 4G LTE Android 4.3 Update Release Date Detailed
The long awaited HTC EVO 4G LTE Android 4.3 Jelly Bean update release date has finally been detailed by HTC though it's probably not going to be music to the ears of those who have been stuck waiting for the software to arrive.
Earlier this year, HTC confirmed that the HTC One EVO 4G LTE, one of the top devices in 2012, would be upgraded to Android 4.3 Jelly Bean and the new Sense 5 user interface that arrived with the HTC One back in April. The company said that it would be rolling out the update by the end of the year.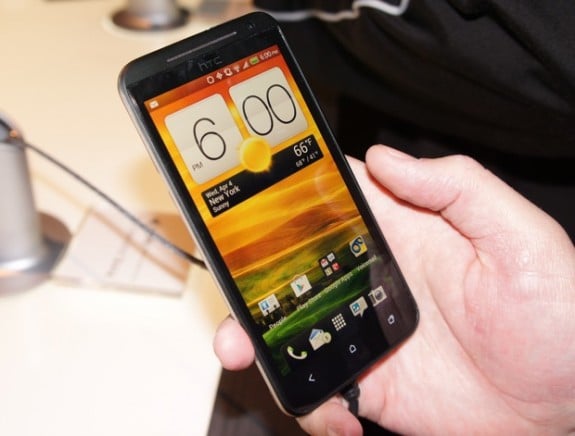 In November, HTC backtracked and said that the update would enter testing in January, 2014, meaning it would be delayed beyond its initial release date. At the time, the company did not say when it expected the update to roll out, only that it would enter its labs starting in January.
A few short hours ago, HTC President Jason Mackenzie relayed release date details for those still holding onto an HTC EVO 4G LTE, waiting for an Android 4.3 Jelly Bean update to arrive. According to Mackenzie, the update will be pushing out in mid-February. This of course is assuming everything goes according to plan. The company has seemingly run into unspecified issues with the update, issues that have forced the delay.
Mackenzie did not commit to a specific date which means that HTC EVO 4G LTE owners are going to be in the dark as we head into the new year.
@Maury0823 hey Maurice. it will enter sprint testing in mid-Jan and release to customers ~mid-feb.

— Jason Mackenzie (@JasonMacHTC) December 30, 2013
With the device's second birthday fast approaching, it was released last summer, Android 4.3 Jelly Bean and Sense 5 may represent the final major update for Sprint's former flagship. HTC historically has stuck to an 18 month support window for its devices, including flagship ones, which means that the HTC EVO 4G LTE will be lucky if it receives Google's latest update, Android 4.4 KitKat.
Thus far, we haven't seen any HTC EVO 4G LTE KitKat update rumors.

As an Amazon Associate I earn from qualifying purchases.