HTC EVO 4G LTE Orders Begin to Arrive
Yesterday, we learned that HTC EVO 4G LTE pre-orders were shipping out for arrival and it looks like the device, as expected, has made its way onto the doorsteps of lucky consumers today.
We've received a couple of tips from people who have received their device from Sprint but it appears as though folks have been receiving their shipment from Best Buy as well, this according to Android Central.
The good news comes after the HTC EVO 4G LTE was hit by a delay because of a patent dispute between HTC and Apple. It was originally slated to launch on May 18th.  And while the device has started to ship, neither HTC nor Sprint has announced when the device will be hitting shelves.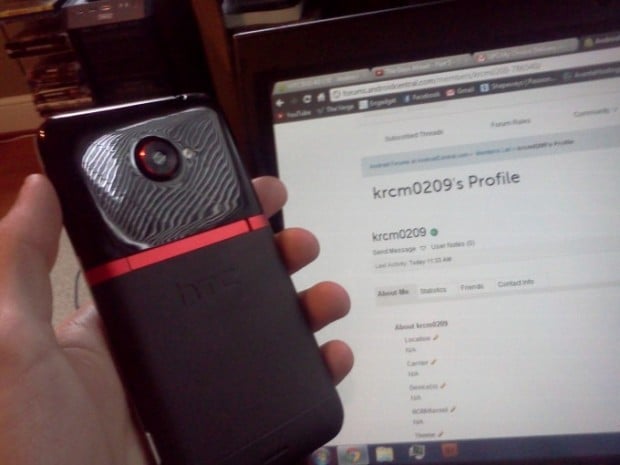 Read: HTC EVO 4G LTE vs. iPhone 4S.
That of course means that folks who wish to get the device have to place orders online or attempt to go into a Sprint or Best Buy location to put down an order.
The HTC EVO 4G LTE is the third device that Sprint has launched on its still unactivated 4G LTE network joining the likes of the Samsung Galaxy Nexus and the LG Viper 4G LTE. The EVO 4G LTE is Sprint's third major EVO device following in the footsteps of the HTC EVO 4G and the HTC EVO 3D.
Read: HTC EVO 4G LTE Packs Secret 3G Feature.
Specifications on the HTC EVO 4G LTE include a 4.7-inch Super LCD display with 720p HD resolution, a dual-core 1.5GHz Qualcomm Snapdragon processor, a 8MP rear camera that is powered by a dedicated ImageChip and has a physical button, 16GB of storage, 1GB of RAM, an NFC chip for use with services like Google Wallet, and a large 2,000 mAh battery.
It will join the Samsung Galaxy Nexus and the LG Viper 4G LTE on Sprint's 4G LTE network which is set for launch in the weeks ahead.
Has anyone received their EVO 4G LTE yet?
Image from krcm0209.