HTC EVO 4G LTE Packs Secret 3G Feature
Today is the day that at least some HTC EVO 4G LTE owners will be getting their devices and they'll be happy to know that their new device, unlike the EVOs of old, supports simultaneous voice and data over Sprint's 3G network.
Amongst all of the HTC EVO 4G LTE's features, this is one that hasn't been advertised but it's a nifty one nonetheless considering the history of Sprint's EVO line of smartphones.
The EVO 4G and the EVO 3D would both drop the 3G connection when making a call. With the HTC EVO 4G LTE, users can make a call while staying connected to Sprint's 3G network at the same time.
Read: Sprint HTC EVO 4G LTE Review: A Worthy Successor to the Original (Video).
This is a small but very useful feature that will come in handy as EVO 4G LTE owners wait for Sprint to fire up its 4G LTE network.
While the HTC EVO 4G LTE hasn't landed on shelves just yet, the device has started landing on door steps of those who pre-ordered the device.
Originally, the EVO 4G LTE was slated to arrive on May 18th. However, because of a patent dispute with Apple, the phone's release was delayed after it was stopped at U.S. Customs.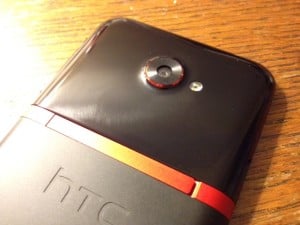 Finally cleared, the phone is now out in the wild and we expect HTC and Sprint to update consumers on the phone's official in-store release date at some point in the near future.
The HTC EVO 4G LTE is very similar to AT&T's HTC One X, another device that got held up at Customs, and which launched on May 6th.
Specifications include a 4.7-inch Super LCD display with 720p HD resolution, a dual-core 1.5GHz Qualcomm Snapdragon processor, a 8MP rear camera that is powered by a dedicated ImageChip and has a physical button, 16GB of storage, 1GB of RAM, an NFC chip for use with services like Google Wallet, and a large 2,000 mAh battery.
Read: HTC EVO 4G LTE vs. iPhone 4S
It will join the Samsung Galaxy Nexus and the LG Viper 4G LTE on Sprint's 4G LTE network which is set for launch in the weeks ahead.