HTC EVO 4G LTE Pre-Order Page Arrives
Sprint has officially launched the pre-order page for the upcoming HTC EVO 4G LTE, even though it won't be taking pre-orders for its next 4G LTE smartphone until next month.
The page, which can be found through Sprint's website, will serve two purposes. The first, a reminder that the carrier will begin taking pre-orders for the device starting on May 7th and two, it's also a place where interested parties can input their email addresses in order to stay up-to-date on the official happenings surrounding the highly anticipated smartphone.
Unfortunately, the page does not reveal anything in regards to the release date of the HTC EVO 4G LTE.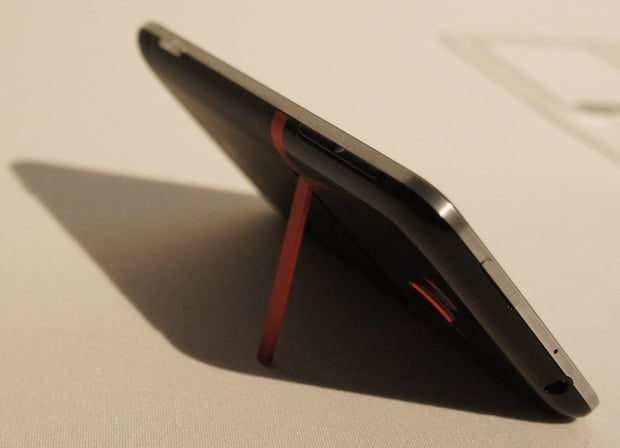 Read: Sprint Galaxy Nexus vs. HTC EVO 4G LTE.
There are two credible rumors out there that peg the release date as May 18th and as of right now, it's hard to dispute them. The date seems likely as Sprint would not want  those pre-ordering the EVO 4G LTE to wait an eternity for the device to arrive.
Still, until the carrier makes a date official, it's subject to change.
We do know the specifications and the pricing of the HTC EVO 4G LTE though, a device that can be seen in action in the video below:
When it does arrive, the EVO 4G LTE will be packing a 4.7-inch Super LCD display with 720p HD resolution, a dual-core 1.5GHz Qualcomm Snapdragon processor, an 8MP rear camera that is powered by a dedicated ImageChip and has a physical button, 16GB of storage, 1GB of RAM, an NFC chip for use with services like Google Wallet, and a large 2,000 mAh battery.
It also will have Android 4.0 Ice Cream Sandwich right out of the box.
Sprint will be charging $199.99 on-contract for the smartphone when it arrives, a price that has quickly become the standard for flagship Android smartphones.
Well, at least everywhere but Verizon.

This article may contain affiliate links. Click here for more details.