HTC EVO 4G LTE Price Drops at Amazon
The HTC EVO 4G LTE price at Amazon has dropped.
Amazon Wireless is now offering Sprint's HTC EVO 4G LTE for a mere $129.99 on-contract. That's just a little bit less than it's original price of $149.99 but it's still a price drop nonetheless.
Unfortunately, the price drop is only available to those who are willing to sign up for a new two year contract with Sprint. Those looking to upgrade will need to shell out the usual $149.99 which is still less than the $199.99 price that Sprint commands for the 4G LTE enabled smartphone.
The drop in price comes on launch day for the Samsung Galaxy S III and it may be Amazon's way of attempting to entice owners into buying a different Android 4.0-powere smartphone.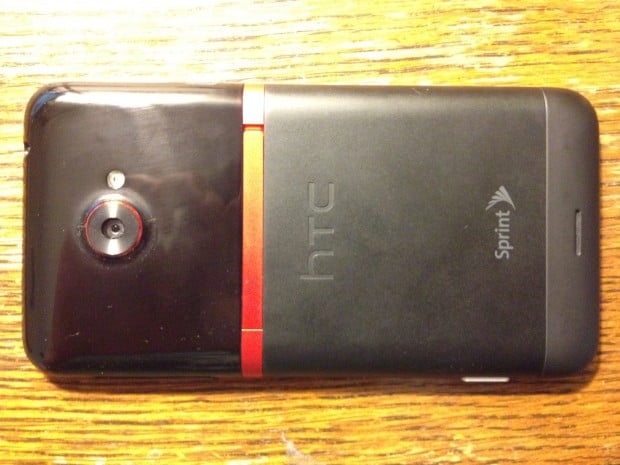 Read: Sprint HTC EVO 4G LTE Review: A Worthy Successor to the Original (Video).
As of right now, we're unsure if the price drop is a permanent one or if it's a deal with an expiration date so those that wish to save some cash on ordering an HTC EVO 4G LTE should probably look into this right now.
The HTC EVO 4G LTE is one of three 4G LTE smartphones that Sprint has on its 4G LTE network that it's planning to launch sometime during the middle of 2012. The other devices include the LG Viper 4G LTE and the Samsung Galaxy Nexus. The carrier is also in the midst of launching its fourth 4G LTE smartphone, the Samsung Galaxy S III.
Originally, the EVO 4G LTE was supposed to launch on May 18th, however, due to a delay at U.S. Customs, the device launched on June 2nd.
Read: HTC EVO 4G LTE Vs. HTC One X.
Specifications on the HTC EVO 4G LTE include a 4.7-inch Super LCD display with 720p HD resolution, a dual-core 1.5GHz Qualcomm Snapdragon processor, a 8MP rear camera that is powered by a dedicated ImageChip and has a physical button, 16GB of storage, 1GB of RAM, an NFC chip for use with services like Google Wallet, and a large 2,000 mAh battery.
It also supports simultaneous 3G data and voice, something not found in the previous versions of the HTC EVO series.

This article may contain affiliate links. Click here for more details.