HTC EVO 4G LTE Release Coming Soon
It appears that an HTC EVO 4G LTE release date on Sprint is coming soon.
HTC has released a statement, according to The Verge, that states that its devices have passed the U.S. Customs review process with flying colors and that shipments headed to the U.S. in the future should have no problem entering the country.
The company says that the devices are in "compliance with the ITC's ruling" and that it's "confident that we will soon be able to meet the demand for our products."
Reading between the lines a bit, these statements seem to point to a widespread release of the HTC EVO 4G LTE in the near future and better availability for AT&T's HTC One X, another device that was held up at the U.S. border due to a patent dispute with Apple.
Read: HTC EVO 4G LTE Release Date Still Unclear.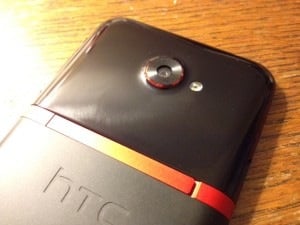 HTC, Sprint and Best Buy has yet to offer any sort of concrete in-store release date for the HTC EVO 4G LTE but we expect that they will have something to share soon now that the devices are clear for launch.
Originally, the HTC EVO 4G LTE was slated to launch on May 18th. However, shortly before launch, the device was held up at U.S. Customs because of a dispute that Apple had with HTC over software features found in the phone's version of Android.
The device then started shipping out to pre-orderers on May 23rd and started arriving on doorsteps on May 24th.
Read: HTC EVO 4G LTE Packs Secret 3G Feature.
Sprint also threw in free cases to those who pre-ordered as an apology for the delay. Best Buy, for its part, apologized to customers for the missed release date.
The HTC EVO 4G LTE is Sprint's third 4G LTE device and it will run on the carrier's high-speed data network once it arrives this summer.