HTC EVO 4G LTE Release Date Confirmed for May 24th
Sprint has finally confirmed the good news. The HTC EVO 4G LTE, which has been delayed at U.S. Customs, has finally been cleared to start shipping to customers and retail stores in the United States.
The carrier confirmed the good news saying that it expects the highly anticipated device to start shipping for arrival on or around May 24th. This means that those who pre-ordered the device and didn't cancel should see the device arrive in just a couple of days.
Sprint did not provide any details about a nationwide launch but said that it would share details about that in the days ahead. Although, it should not be too far off if pre-orders are arriving this week.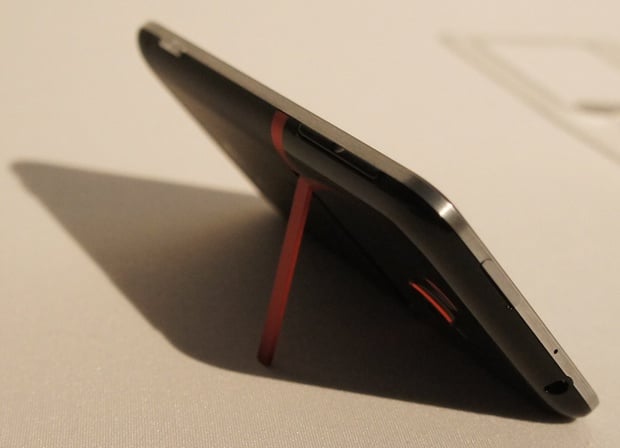 Read: HTC EVO 4G LTE Hands-On Video.
The device was originally slated to arrive on May 18th but was delayed at the U.S. border because of a patent issue with Apple. Since then, the device has been sitting at U.S. Customs while HTC tries to work out its issues with Apple.
Sprint did not provide any details on the the inner workings but that shouldn't bother those who pre-ordered the device. It has cleared the International Trade Commission and that means that the device is on its way.
Read: Sprint Refusing to Let Customers Cancel HTC EVO 4G LTE Pre-Orders?
While this is certainly good news for those hoping to get their hands on the EVO 4G LTE, there is still no official word on the status of the other big name device stuck at the border, AT&T's HTC One X.
T-Mobile's HTC Amaze 4G has also been halted at the border with consumers receiving messages about the delay straight from T-Mobile.
Earlier today though, HTC confirmed that devices were indeed leaving U.S. customs en route to carriers for delivery. And while the HTC EVO 4G LTE is the only device confirmed to be on the move at this point, we expect that the others will be on their way soon.
Those who pre-ordered the HTC EVO 4G LTE can check their order status at www.sprint.com/myorder.

This article may contain affiliate links. Click here for more details.