HTC EVO 4G LTE Release Date Pegged for May 18, Again
The HTC EVO 4G LTE release date on Sprint has already been rumored to be May 18th and that date has popped up once again today as the date that Sprint will release the highly anticipated 4G LTE smartphone.
According to Android and Me, the EVO 4G LTE will be out on May 18th. This according to a source within Sprint who has accurately predicted previous release dates for Sprint devices.
Apparently, the device will become available both online and in-stores on that date.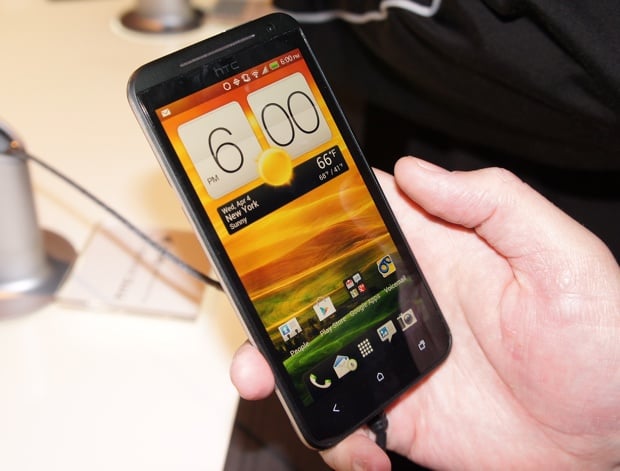 Read: Sprint Galaxy Nexus vs. HTC EVO 4G LTE.
The device goes up for pre-order on May 7th and it's hard to believe that Sprint would make pre-ordering customers wait a long time before delivering the device so May 18th seems like a pretty credible date to circle on the calendar.
HTC and Sprint have yet to announce anything official so it's possible that that date might change but for right now, all signs are pointing to May 18th and that's the date that interested parties should be looking at.
When it does arrive, the HTC EVO 4G LTE will join Sprint's other two 4G LTE smartphones, the Samsung Galaxy Nexus and the LG Viper 4G LTE. Both of those are currently on sale at Sprint for $100 and $200 respectively.
The EVO 4G LTE will cost $199.99 with a new two-year agreement with Sprint.
It features a 4.7-inch Super LCD display with 720p HD resolution, a dual-core 1.5GHz Qualcomm Snapdragon processor, an 8MP rear camera that is powered by a dedicated ImageChip and has a physical button, 16GB of storage, 1GB of RAM, an NFC chip for use with services like Google Wallet, and a large 2,000 mAh battery.
It will also run Android 4.0 Ice Cream Sandwich out of the box, making it an appealing choice for those currently on Sprint and for those that want to pair a quality smartphone with Sprint's unlimited data.
Look for an official announcement regarding the release date around the time that pre-orders for the device start.

This article may contain affiliate links. Click here for more details.