HTC EVO 4G Update Starts Rolling Out, Fixes Broken Netflix
Today is June 20th and you know what that means right, HTC EVO 4G owners? It means that Sprint, as we learned a couple of days ago, has begun pushing out an update that fixes a host of things including a fix for that nasty SMS bug as well restoring compatibility with Netflix.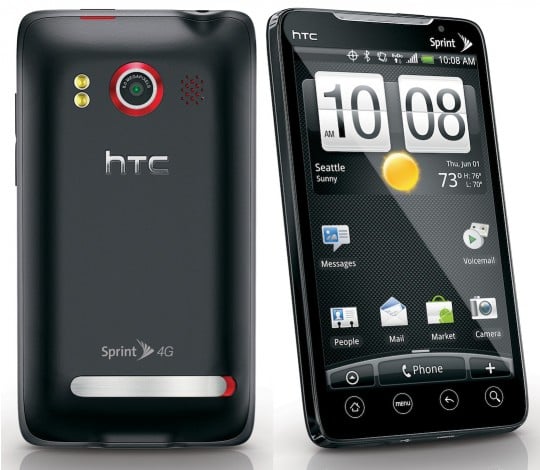 It's currently rolling out OTA, which means that you can't pull or install it yourself, but if you're lucky you might just end up with an update today that includes:
SMS are intermittently sent to wrong and seemingly random contact
"Me" instead of "Yo" in SMS thread conversations when set to Spanish
Unable to stream media thru some applications after updating to 3.70
Email attachments are not displayed in the mail client
Multiple Gmail accounts no longer sync after FroYo update
Fix for battery discharge issue
Android 2.3 (Gingerbread)
Downloads management- The Downloads application gives the user easy access
to any file downloaded from the browser, email,or another application
Corrects voicemail notification issue (from 4.22.651.2)
Corrects issue with hearing aid compatibility menu disappearing (from 4.22.651.2)
Netflix compatibility (from 4.22.651.2)
Yeah, it's an impressive update, EVO 4G owners. It should only be a matter of time before the manual install is discovered and when it is, we'll be sure to let you know. It's been awhile, but Netflix is finally back.
Kudos to HTC, Sprint and Netflix for taking care of that in a fairly timely manner. Oh, and we should ask. Has anyone seen the update yet and if so, how's Netflix treating you?
Via: Android Central

As an Amazon Associate I earn from qualifying purchases.